Thappad highlights the stigma of divorce in our society and the increasing incidences of extra marital affairs. It is a sad reflection of the sanctity of marriage. The movie gets very emotional in some parts, and many of us can probably relate to it either because of personal experiences or someone else's experiences. 
Some reports claimed that this movie was based on the life of the legendary poetess Amrita Sinha. However, in a statement to the press, the leading actress, Taapsee Pannu, of the upcoming Hindi movie denied it and said that it was not the case.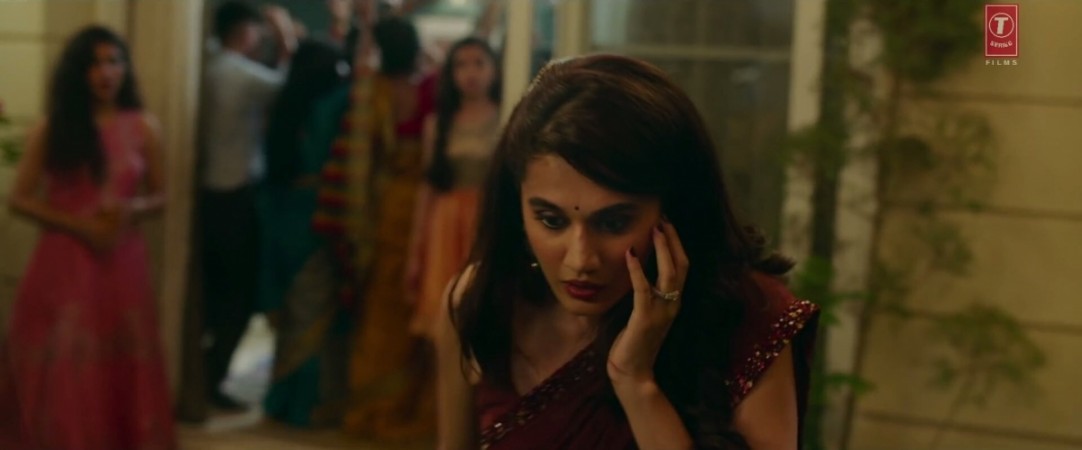 The movie Thappad portrays the malaise of domestic violence. It also shows how divorce is considered as taboo in our culture. The "bahu" of the house is expected to tolerate this and sacrifice her self-respect. In the movie In the movie, the leading lady is slapped in public at a party. Something in her snapped, and she decided that she will need to break off this relationship and tells her husband that she no longer loves him. This was a clear message to the husband that divorce is in the offing.  Although the family tries to talk her out of her decision to divorce, she is unyielding. They make her aware of the "perils" of being a divorcee.
Incidentally, this upcoming movie is made by Anubav Sinha – a man. Females generally make most of the movies featuring female issues. This movie is a little over two hours and is directed by Anubhav Sinha. The cast members include Dia Mirza, Payal, and Ratna Pathak as lead characters, and the other cast members include Ram Kapoor, Tanvi Azmi, Naila Grewal, Kumud Mishra, and Ankur Rathee.