If a Hollywood movie, in general, entails a storyline which is a cocktail of redemption, hope, and love; then Rambo: Last Blood delivers on its promise.
Rambo: Last Blood, released on 20th September is the fifth and the final movie with Stallone playing the famous action character; John Rambo. The film is directed by Adrian Grumberm and the script is written by Matthew Cirulnick.
Review of the movie
"Fighting the big bad world outside the confines of his safe home" is the tone of the movie; as has always been with Rambo Franchise.
The action-thriller movie shows the life of a troubled Vietnam War veteran John Rambo (who now lives a quiet retired life) comes to a crossroads when his niece gets kidnapped by a Mexican-Cartel. To bring her back at all costs, Rambo revisits the same stealth of his younger self.
The action sequences with all the signature booby traps and shooting a man point black with an armoured car destroying Machine gun were a treat to watch.
Box office performance of the Rambo Franchise 
The Franchise, based on David Morrell's 1972 novel First Blood, has had an excellent run with the audience till now.
The first instalment, First Blood released in 1982 was directed by Ted Kotcheff, surpassed its 15 million budget with an earning of 125 million World-wide. Goerge Cosmatos sequel, Rambo: first blood part-II earned 300 million worldwide.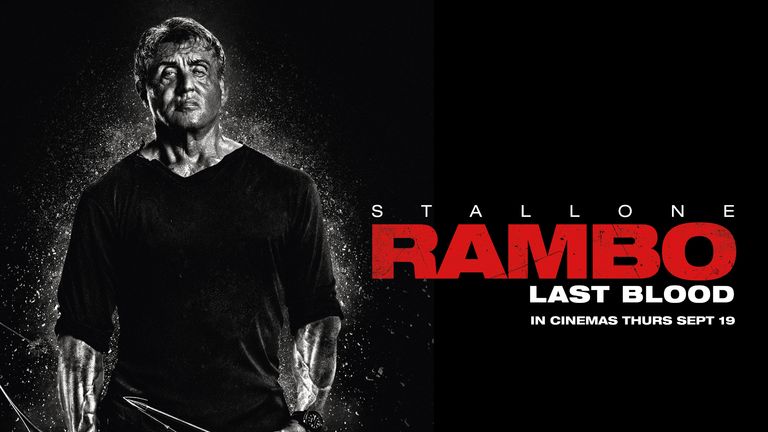 Rambo III premiered in 1988 grossed 189 million worldwide While Rambo, the fourth in the series released after two decades earned 112 million.
Rambo: Last Blood, fifth and the last with a production budget of 50 million has had a box office opening of 29.6 million worldwide (20 million collected from domestic theatres and 9.6 million collected overseas).