Nehru Centre: Mumbai is all set to witness Mahabharata – The Epic tale on Feb 8 and Feb 9. Theatre is one of the oldest art forms in the country which is fast losing ground to new media channels like OTT streaming, etc. 
Witness the rendition of Mahabharata – The Epic tale in the form of a theatre play by the mightily talented Puneet Issar who has written and directed the script entirely from Karan's and Duryodhan's perspective.
Good on the side of Evil
Mahabharata has always been touted to be a battle of good against evil represented by the Pandavas and Kauravas respectively. The storyline goes on to say that desire, one of the greatest evil of all times, had annihilated the mighty Kaurava Empire. Duryodhan has always been the bad guy in the epic, who is represented as a culmination of greed, arrogance, lust, and desire. However, in addition, Duryodhan is an embodiment of unwavering loyalty and friendship. Sadly, this has never got the importance it deserves. To know more about the love and true friendship, Karan and Duryodhan stared, Mahaharata – The Epic tale is a must watch. 
Star stud Theatre play
The story takes us through the journey of what started this mighty battle. Unlike other adaptations, this theatre play doesn't portray Pandavas and Draupadi as the angels they are made out to be. Draupadi, Shakuni, and Duryodhan had equally contributed to the chaos which under the shrewd manoeuvring of Lord Krishna transpired to be an epic battle between god and evil with the greater good prevailing always. Due credit has been given in this theatre play to the magnificent man called Karna, who despite being the noblest of all, always finds himself on the wrong side of fate. His friendship with Duryodhan is one of heavy sacrifices, unconditional love and integrity. It takes immense courage to value friends over family and Karna is a shining example of the resolute and loyal warrior who put friendship above even his own life.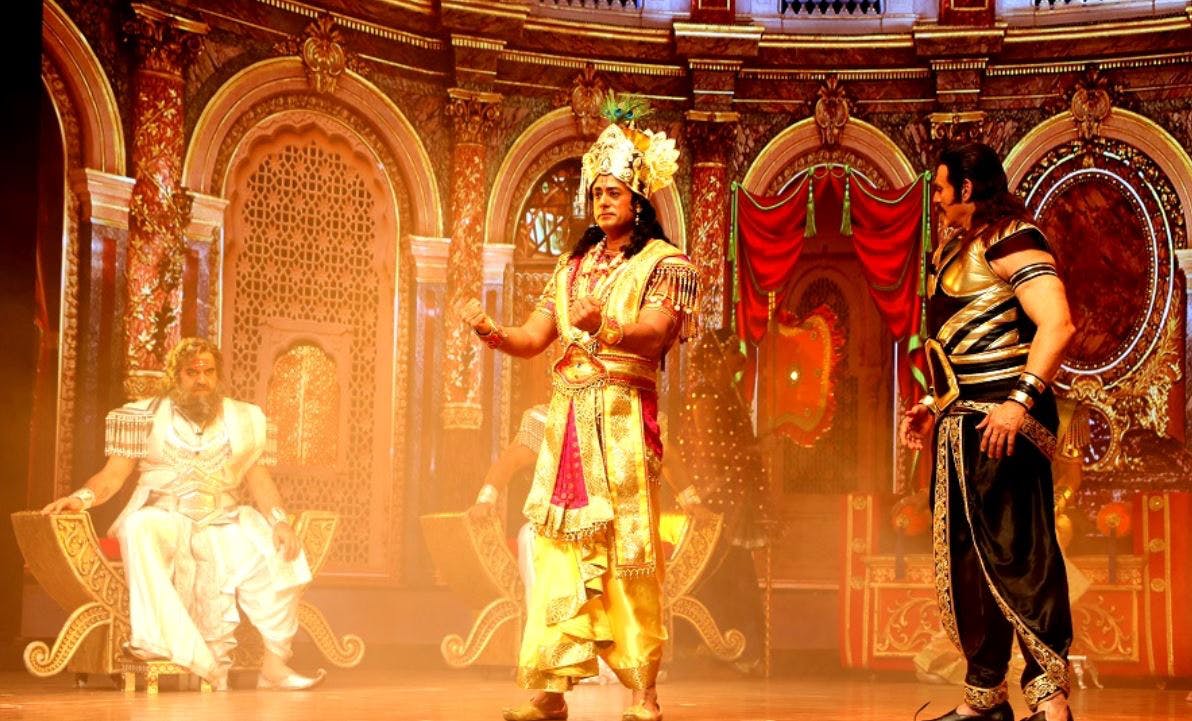 Eager to each the film? Book tickets in bookmyshow and enjoy the epic movie!