Kapus Kondyachi Goshta is a Marathi play that entails the story of a king's daughter, the princess and a circus. This play is a musical comedy that encompasses the shenanigans that happen with the daughter and a performing joker in a circus.
The lead is the joker named Appu, which is brilliantly played by Atul Pachure, and the character of the princess is performed by the young actress Maithili Patwardhan.
Directed by the talented Chinmay Mandlekar, Kapus Kondyachi Goshta is fun for all play that can be enjoyed by children and adults alike.
The play is performed in multiple places throughout Mumbai, and the tickets for this play can be easily purchased on BookMyShow.com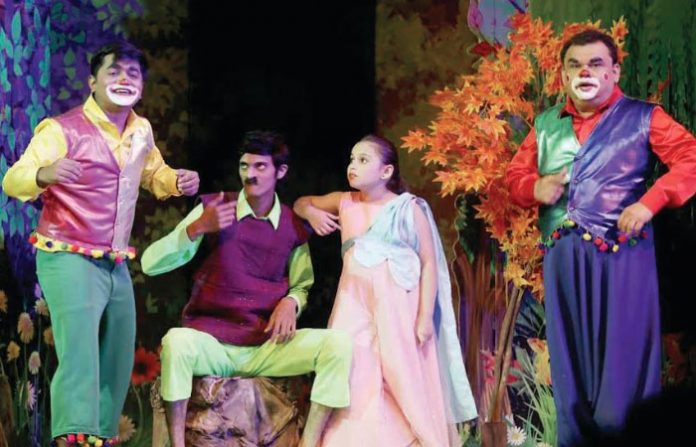 The ticket prices start from Rs. 200 onwards. The closer the seats are to the stage, the higher will be the price. The most expensive ticket is for Rs. 400, which are the closest seats from the stage. The run time of this Marathi play is 2 hours and 15 minutes.
Currently, the play is being performed at the Ram Ganesh Gadkari Rangayatan in Thane and Shree Shivaji Mandir, Dadar in Mumbai.
Those living are in Pune can catch the play at the Yashwantrao Chavan Natyagruha, Tilak Smarak Mandir on the 1st of December at 11 AM and 12 PM respectively and the Bal Gandharva Ranng Mandir on the 1st of December at 5:30 PM.
Those who book their tickets online should ideally arrive at least 20 minutes before the play time to collect their physical tickets to avoid any last-minute rush or hassle.
Being a family-friendly musical comedy, there is no age limit or restrictions for viewing this Marathi play. The play portrays a wholesome story of fun and laughter, which makes for a great way to spend time with friends and family.