We have at some point of our lives quoted William Shakespeare's 'Romeo Juliet' and wished for such a fantasy love story.
Lucky for us, Feroz Abbas Khan has attempted to give us just that with his new play 'Raunaq and Jassi' which has a plot similar to that of our favourite romantic play. 
It's a musical set in 1950s Punjab, hit the Mumbai Mukesh Patel auditorium on November 28th and will travel to New Delhi, Pune, Ahmedabad, Hyderabad, and Bangalore. 
The play revolves around the lead characters Raunaq and Jassi, who from birth have been taught to hate one another, but finally end up falling in love. 
The events that lead to the same and those that follow make up the storyline. 
Khan says he emphasises the need for more love and removal of hate in our society through his musical drama and plays for roughly 150 minutes. Khan says that there is no connection to the 16th century original play 'Raunaq and Jassi' which also focused on lovers from two disputing families, namely the Jagirdars and Chaudharys. He says that his play is an original play with an Indian script. It is made as a homage to the great William Shakespeare but is a fresh idea with an original script.
There are about 30 artists in the play along with the actors and has 11 music numbers. The character of Jassi is played by Neha Sargam, while the character of Raunaq is played by Omkar Patil & Mahendra Singh Pal.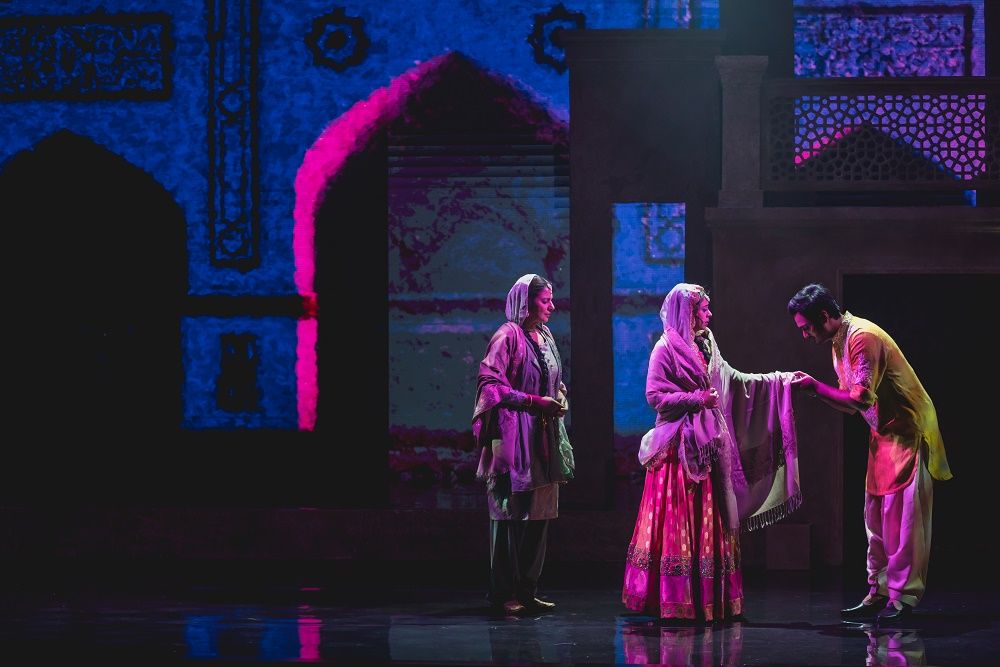 Unlike the usual 'damsel in distress' roles given to women, Khan promises a strong and powerful female role for Jassi who takes a stand on the consequences women face whenever men blindly go into war and the need for rational thinking. Overall, the play has got good reviews and drama lovers are very excited to see it! Are you a drama lover? Book tickets in bookmyshow and enjoy 'Raunaq and Jassi'.