Did you know that the world's movie capital is not Hollywood but our very own Bollywood industry? Yes, came as a surprise didn't it!? The Hollywood industry might be big on action, budgets & the quality of movies that they roll out year on year, but yes, it has yet not managed to overtake our very own Bollywood industry back home.
Our mornings start with a wonderful nip in the air, a magical one, a musical one, an enchanting & a bewitching one.  A very big credit to this goes to our Bollywood industry. They have indeed spoiled us silly! Now that we are on this topic, let's just also agree that our favorite kind of news is also what we popularly call as 'Bollywood News'!  
To add to your news bank today, even we've got something in store. Here is a list of top 10 Bollywood movies that are scheduled to hit the big screen in 2019. With enviable star-casts and gripping stories, we're sure you'll love all of these.
1. Brahmastra
Release Date: 15th August 2019
Starring Amitabh Bachchan, Ranbir Kapoor, and Alia Bhatt in the lead roles, Brahmastra is an Ayan Mukerji directorial that has made waves ever since it rolled. The work in progress for this movie has been on since more than six months and this one is the part one of a three-part trilogy. Reportedly, the trilogy will be completed over a span of 10 years. Producer Karan Johar has also declared that that film is a 'romantic-fairytale in a supernatural format'. Initially titled Dragon, the film's temporary release date is 15th August 2019.
Source:newshead.in
2. Kesari
Release Date: 22th March 2019
An upcoming Indian period war drama, Kesari stars Akshay Kumar and Parineeti Chopra and is based on the Battle of Saragarhi. It details the life and the times of Havildar Ishar Singh who fought hard to earn the respect of his estranged daughter. The shooting for this film begun in January this year and the movie is all scheduled to release on 22nd March 2019.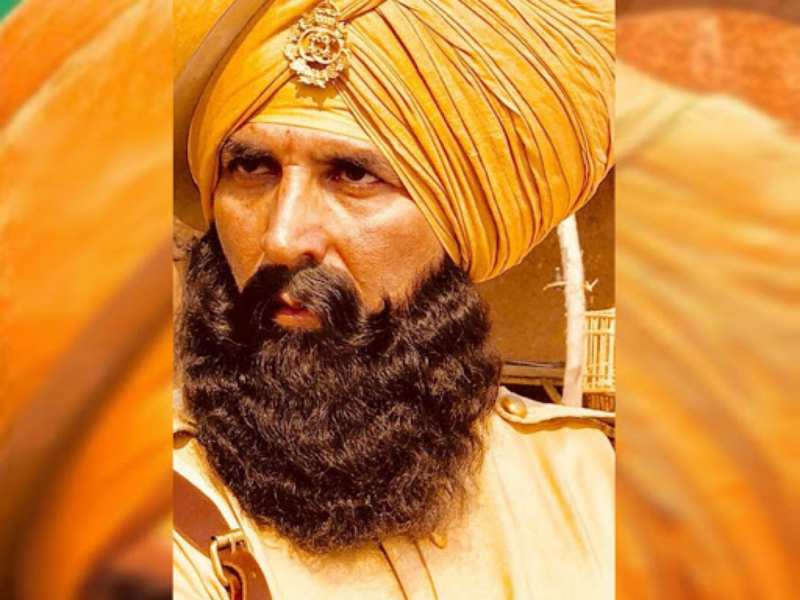 Source: Times of India
3. Super 30
Release Date: 25 January 2019
Anand Kumar is one of the most respect names in the field of education today. His program Super 30 is credited with making IIT dreams come true for people who cannot afford to study. Based on the life of this mathematician, Super30 is a movie that is all set to release in January 2019. The movie stars Bollywood heartthrob Hrithik Roshan and debutant Mrunal Thakur in lead roles.
Source: Hindustan Times
4. Sandeep Aur Pinky Faraar
Release Date: 1st March 2019
Although it's been a long 5 years since Ishaqzaade hit the screens, the magic of that love story still continues to give viewers goosebumps. The lead couple, Arjun Kapoor and Parineeti Chopra are all set to return in yet another Yash Raj movie- Sandeep Aur Pinky Faraar. This story is the story of a man and a woman who embody two completely different sides of India, united by only their mistrust, suspicion and hate for each other. Scheduled to release on 1st March 2019, this is one movie which has managed to garner a positive buzz already.
Source: hindustantimes
5. Gully Boy
Release Date: 14th February 2019
Based on the lives of real-life rappers Vivian Fernandes aka Divine and Naved Shaikh aka Naezy known for their song "Mere Gully Mein", Gully Boy is a Zoya Akhtar directorial that stars Ranveer Singh and Alia Bhatt is lead roles. Although the shooting for this movie has wrapped up, it is scheduled for a Valentine day release in 2019.
Source: India.com
With many more big-budget and impressive movies all set to release in 2019, make sure you check this section and stay tuned for more!