There are so many things we love about
Arrested Development
. The witty dialogues, the cast's rapport and the abundant Easter eggs are just a few of them!However, there are very few things we love as much as Lucille Bluth. As the matriarch of this twisted family,
Jessica Walter
brought an unmatched charisma to her character. The cynicism, combined with her sarcasm and alcoholism, made for some great TV. One of our favorite (and most overlooked) qualities about Lucille, however, has got to be how relatable she is. Don't believe us? Here are 10 different times when we could relate to
Lucille Bluth
:
When we got a little too judgemental.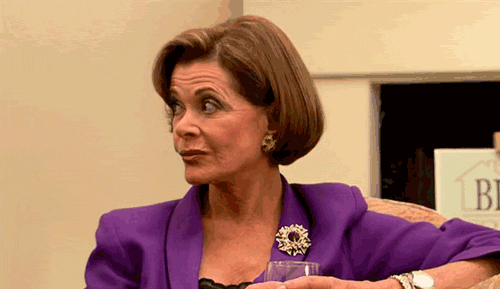 In chemistry class.
When metaphors were lost on us.
When we tried to flirt, and failed miserably.
When we pretended not to know someone.
When we realized why hospitals are so depressing.
When we wanted to start our day with the breakfast of champions.
When we tried to motivate ourselves to lose weight.
When we suspected that we were being criticised.
And of course, on girl's night out!