14th January 2000: Rakesh Roshan launched his son Hrithik Roshan with a love story, Kaho Naa… Pyaar Hai. Hrithik made his debut opposite the lovely Amisha Patel with a very strong script and hummable music to back him. The film went on to become a blockbuster and Hrithik Roshan became a star overnight. Not only did he become extremely popular with the girls, he was praised for his acting skills and his dancing abilities as well.

It's been sixteen years since, and although we're still in love with Hrithik, there are moments from Kaho Naa… Pyaar Hai that just wouldn't work in 2016. Don't believe us? See for yourself!
This dancing step?
Dupatta in the air routine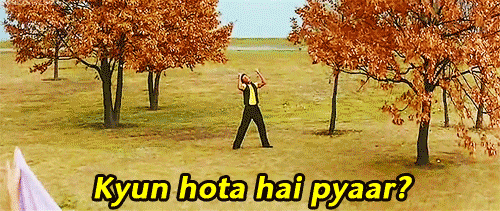 Not unless you are trying to make some space for yourself in the train
You may end up behind bars for this. Just saying!
Creepy, no?

Winking, taking off your sunglasses and singing!