Holi is awesome. You get to have unlimited bhaang, you can flirt to your heart's content with any stranger, you can actually hit people with balloons and get away with it… all this in the name of festive-cheer! Isn't that just great?!

The only drawback we see is that Holi really ruins the clothes. But don't worry, we have a solution to save handsome, young, fit men some laundry money. Not that you'd ever be able to launder your Holi clothes successfully. Ever.

So, do you want to know how to keep your shirt clean this Holi? Don't wear one!

*Super Important*

Please note this method is meant only for handsome, young, fit men.


Let's get this Holi started! Just the shirt… now let's not get carried away.

On second thoughts, getting carried away isn't that bad.

If looks could kill…

Want to be the one throwing that bucket of water, don't you?

Look at that long… tattoo!

Ya, that happens when someone splashes water.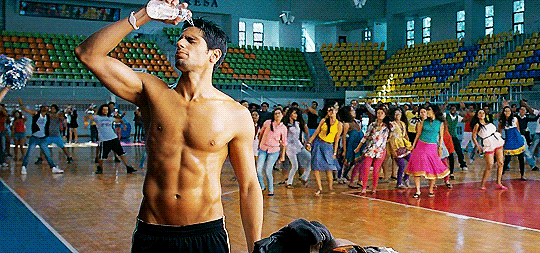 You're welcome, ladies, don't you just love Holi? 🙂