If you think love is difficult, try marriage. With the amount of carnal corruption that we witness on television and in films these days, we are pretty sure that marriage will ultimately lead to destruction of 'man'kind.
Don't believe us? Check out this list of the most dumb infidels in the history of films.
Left Behind
This man, my friends, is a legend. Not because he witnessed a Biblical prophecy, but because he was caught red-handed flirting with a hot blonde flight attendant. The man here is Rayford Steele played by Nicholas Cage. He was so bad that even God couldn't bear it.
Lesson learned: Planning actually works.
He's Just Not That Into You
Tired of his marriage, Ben (Bradley Cooper) casually starts a relationship with a woman (Scarlett Johansson) whom he randomly meets at a supermarket. Come on, pubs are too mainstream. Anyway, everything is good until he invites her to his workplace for a hot rendezvous. And guess what, his wife decides to pay him a visit the same day. Life is such a b!*$# sometimes.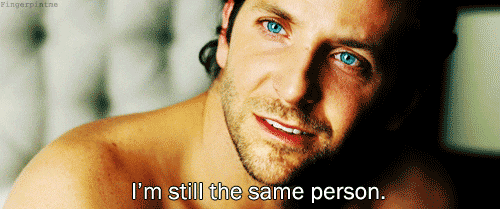 Lesson learned: Frolicking around exotic caverns in an office cabin is not a good idea.
Love Actually
Harry (Alan Rickman) buys an expensive neckpiece for his pretty young secretary as a Christmas gift. Unfortunately, his wife discovers the necklace and assumes it is a gift for her. Later, when Harry gifts her a music CD instead, the ugly truth comes to light.
Lesson learned: The coat pocket is not a safe place to hide secret gifts or anything.
Unfaithful
Connie (Diane Lane) is a bored housewife. But her life gets a classy French twist when she bumps into a bookseller, Paul Martel. Their passionate liaisons soon come to the notice of Connie's husband. Duh! No one works for charity with so much dedication. The heartbroken husband finally confronts Paul, which of course, doesn't ends well.
Lesson learned: Never take your wife or girlfriend to France. French men are just too good. Even if you are Richard Gere.
Fatal Attraction
One night stands are not good. Just ask Dan Gallagher. Unable to control his libido while his wife was away, Dan ended up having a rocking night with Alexandra Forrest. Little did he know that this affair will haunt him forever. Alexandra turns out to be a highly unstable and suicidal person. She starts to threaten Dan's entire existence on the planet. So much for one night, sigh!
Lesson learned: Women are dangerous. Watch your step.
Do you want some more scoop on marriage? Catch the play Unfaithfully Yours starring Mona Singh and Rohit Roy, this weekend.