Ayushmann Khurrana is a name that comes with courage, which is not restricted to the characters he has played so far. He is amongst the most versatile and multi-talented actors in the industry right now. He has been working actively in the industry for the past decade and his fame has only grown. From an RJ, a Roadie to an acclaimed Bollywood actor and singer, he has achieved what he deserved, and he only deserves love for his work and otherwise.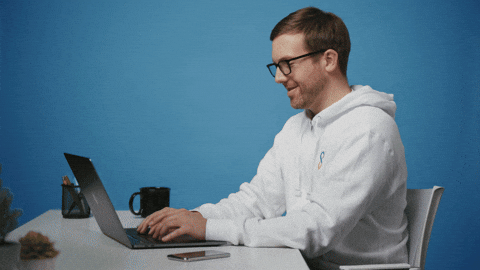 In one of his interviews, Ayushmann said "I started my career with an unconventional film. There is no point in playing safe because the audiences love different quirks, something that is crazy and out-of-the-box. I think that's what my space is and if you are going to have your own space in the industry, this is where I want to be." Isn't this where we want him to be too? Doesn't this make you love him even more? It does and that's not all! There are many more reasons this man deserves all the love.
His choice of characters and films
Right from Vicky in Vicky Donor to Mudit in Shubh Mangal Saavdhan, Ayushmann has played all his characters with conviction. From what we have seen, his characters aren't conventionally macho or the "hero" of the movie, but just a part of a strong story. For an aspiring superstar to play a character with erectile dysfunction in the initial part of their career takes guts and he has never stepped back from such challenging roles and inspiring movies. These characters will never be taken up by an aspiring film star but only by an actor. We are proud of Ayushmann for doing it and giving us such fabulous movies over the years.
Tring Tring! 📞
Dekho na… Mera Trailer!
Taiyaar ho jayein milne Pooja urf #DreamGirl se. Trailer out now! https://t.co/CRJ4sKGjpC@NushratBharucha @ektaravikapoor @RuchikaaKapoor @writerraj #AnnuKapoor #AbhishekBanerjee #VijayRaaz

— Ayushmann Khurrana (@ayushmannk) August 12, 2019
His voice
Out of his many talents, is an excellent voice. Most of us came to know about his skills mainly after the movie Vicky Donor, when he sang Pani Da Rang. That song is still amongst the favorite of many, many people after six years of the movie. After that, there came Saddi Galli, Mitti Di Khushbu and many more. He is also a successful anchor, which requires a strong grasp on your voice modulation. He is just fab at that too.
Happy bday Kishore da! #KishoreKumar pic.twitter.com/HQNVdYaTV7

— Ayushmann Khurrana (@ayushmannk) August 4, 2018
His persona
We should just put the link of his Instagram account here but, well, let's talk about that later (yes, eventually you'll get to check him out). Ayushmann is a performer; put a mic in his hands and see the wonder he does. If you listen to his songs and understand the lyrics, it can make you fall in love with the person singing it. He is charming, good looking and talented, what else do you need in a perfect man. He is also happily married with two kids. Big awww, right? Now you get to see his Instagram account:
Self-made
Ayushmann always wanted to be a Bollywood actor and he has worked towards his dreams. He won MTV Roadies, he has been an RJ & VJ, anchor and TV actor. It was in 2012 that he debuted as a Bollywood actor, eight years after winning the mentally and physically strenuous Roadies. It has been a long road and he has paved his path on his own. The only thing that you feel when you think of such a man is respect.
Apart from these things, his movies have played a huge part in us liking him this much. He has chosen different scripts and has given his best. Ayushmann made headlines last year with two back to back hits – a crime thriller Andhadhun where he plays a blind pianist and Badhaai Ho, which is a slice-of-life comedy. Both films received great reviews from audiences as well as critics and even recently won National Awards. Ayushmann himself took home the National Award for Best Actor for his role in Andhadhun which he shared with Vicky Kaushal for his role in URI: The Surgical Strike.
Winning a National Award is truly humbling and gratifying. I'm forever grateful for the love I've received! Also, a big hug and congratulations to my bro @vickykaushal09 ..

— Ayushmann Khurrana (@ayushmannk) August 9, 2019
After impressing everyone with his performance in Article 15, he again wowed the audiences with Dream Girl. As an unemployed small-town guy who has the ability to speak in the voice of a woman, he uses it to his advantage. He excelled in the role and it can be considered as one of the best comedy movies of 2019.
Following that up he is now ready to get more light-hearted with yet another unique comedy – Bala. In this Amar Kaushik directed movie, Ayushmann plays the role of a young man balding prematurely. The film will be about the protagonist's failure at relationships.