Long before we were introduced to a galaxy far away or understood the importance of number 42, a sci-fi novel gripped people's minds. Dune was a novel that didn't have many saber fights, but it gave a very realistic approach to how the world might develop once we start exploring other planets. This novel's world-building is comparable to The Lord of the Rings, while the adventure factor is as exciting as any other space movie. If you are a sci-fi lover and have heard of Dune for the first time, here are five reasons you should be excited to watch this movie in theatres.
The world of Dune
Dune fans, I hope you're all as excited as I am to see these early glimpses of the new "Dune" movie. My father would be incredibly proud!https://t.co/EkDy1IZAw3 pic.twitter.com/bq6W7YxzI9

— Brian Herbert (@DuneAuthor) April 13, 2020
You need a good book to make a good adaptation. Frank Herbert's Dune series is nothing short of excellent. Many varied well-written characters are caught in the middle of an exciting plot. The book also explores how humans would react to the future rather than just showcasing technological advancement. That is something we don't get to see a lot in sci-fi movies.
Hans Zimmer music
Hans Zimmer's music can make even filling up Excel sheets seem like you are on an exciting mission to save the world. His music can raise your heartbeat while also sending you into a peaceful slumber. He will be composing Dune's music, and you get to hear it in the trailer. Being on a planet like Arrakis and battling sandworms needs a Hans Zimmer score.
And then there were two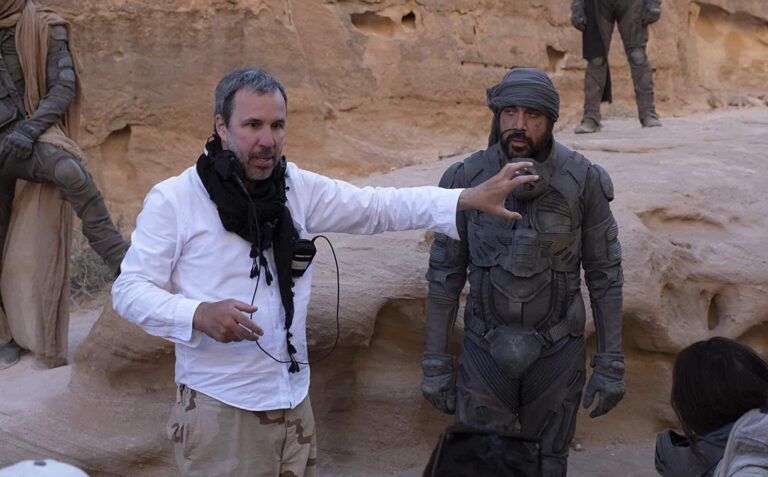 It has been a constant complaint from book lovers that movies leave a lot out of the book. That won't be the case this time because Dune will be directed by Denis Villeneuve, who has signed on the condition that this will be a two-part series. So while we might have to wait for some time before we can do a movie marathon with both those movies, it will be worth the wait.
The cast and the director
Timothée Chalamet, Rebecca Ferguson, Oscar Isaac, Josh Brolin, Stellan Skarsgård, Dave Bautista, Zendaya, Jason Momoa, and Javier Bardem are just a few of the people who will be giving life to the characters from Dune. Sci-fi is not new for Denis Villeneuve, who has directed movies like Arrival and Blade Runner 2049, both of which have been significant successes. This cast is one of the significant reasons we can't wait for this movie.
The costumes and visuals
A first look at Paul Atreides and Gurney Halleck. #DuneMovie pic.twitter.com/7AUyTW52xf

— DUNE (@dunemovie) May 12, 2020
We have seen the costumes in the first look and some visuals in the trailer. Looking at all of them, we know that we are going to be introduced to a whole new world, and we can't wait to explore the planet Arrakis and maybe tame some sandworms along the way.
We hope you are as excited about the movie as we are. Stay tuned for more entertainment news and stay safe.