While you may know the two biggies of the comics-turned-superhero world (Marvel and DC), you may not know that there's one more comic adaptation that's coming to theaters. Hellboy from the Dark Horse comics gets a reboot this year and is all set to fight evil starting April 12.
The first Hellboy film had released back in 2004 with a sequel in 2008 with both films directed by Guillermo Del Toro. This time, Hellboy is said to be more faithful to the comics and it's being directed by Neil Marshall, who has directed episodes of many popular shows such as Hannibal, Westworld, and Game of Thrones. There are also some new characters who we didn't get to see in the previous adaptation. So before you head to see Hellboy, here's everyone you should know:
1. Hellboy
Summoned during World War II, Hellboy is a Cambion (offspring of a human and demon) who works for the Bureau for Paranormal Research and Defense aka BPRD. We'll get to see a grittier and rougher version of Hellboy than we've seen in the other movies. He's being played by David Harbour, who's best known for his role on Stranger Things as Chief Hopper.
2. Professor Trevor Bruttenholm
Bruttenholm is Hellboy's adoptive father as he's raised him on Earth. However, the relationship between him and his son is a tense one as they don't see eye to eye on many things; especially when it comes to the activities of BPRD. He's played by Ian McShane, who will also be playing a part in another action film this summer, John Wick 3.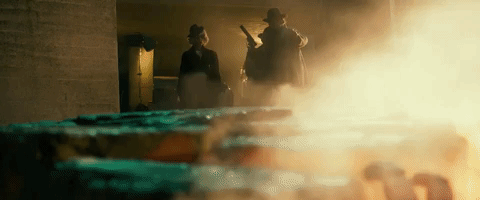 3. Nimue the Blood Queen
Nimue is one of the most powerful witches to ever exist who's been around since the time of King Arthur when she was known as Lady of the Lake. She not only wants to destroy mankind but also wants Hellboy to join her. Milla Jovovich, who's known for playing Alice in the Resident Evil movies, plays Nimue in Hellboy.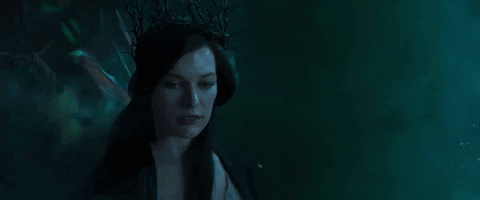 4. Alice Monaghan
Alice was kidnapped by faeries as a child, which gave her magical powers and slowed down her aging. As Hellboy's love interest from the previous adaptation, Liz Sherman, doesn't seem to be there in this film. Alice just might be the one Hellboy falls for. She's played by Sasha Lane, who was recently seen in The Miseducation of Cameron Post.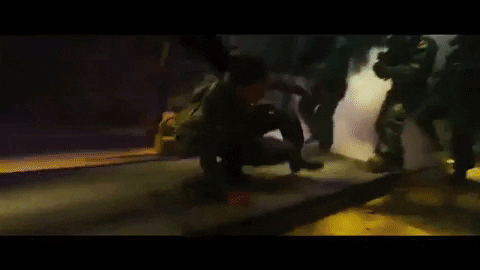 5. Ben Daimio
Before joining the BPRD, Japanese-American Ben Daimio was a U.S. Marine. He was almost killed while on a mission which is where he gets his characteristic facial scar. But he gained supernatural abilities and is now a host to a Jaguar spirit. He's played by Daniel Dae Kim, who you may have seen previously in shows like The Good Doctor, 24, and Lost.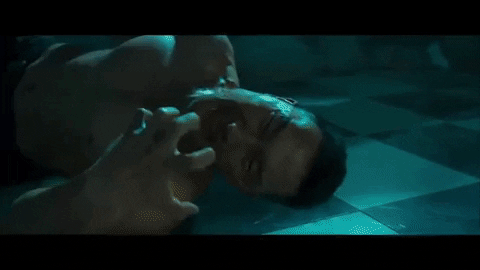 Other Characters Who Are Also Legendary AF:
These five aren't the only characters you'll be seeing in action in Hellboy.  Thomas Haden Church will also be in this film and he is playing Lobster Johnson, a vigilante who burns a lobster claw mark into the forehead of his targets. The film will also have Ganeida, an elder witch who realizes how dangerous Nimue is, and is played by Penelope Mitchell. And finally, one more character that you should look forward to seeing is Merlin. Merlin has been seen in various avatars across many television shows and movies and this time around, we'll see him with Nimue and discover how she learned all that she knows from him (spoiler alert: it's not because he willingly told her everything). Apart from these, there will also be lots of weird, crazy, and deadly monsters that Hellboy and his squad will be fighting in the film.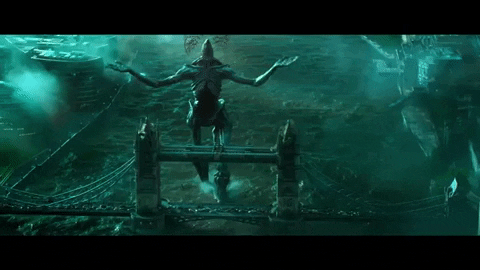 Now that you're all prepped, make sure to click the 'Interested' button for Hellboy and stay tuned for our review.