Prem is a name that has become synonymous with Salman Khan over the years. So much so that people might mistake Prem Chopra as one of his characters.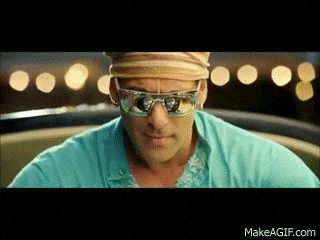 Prem is not just a character, he is a role model. He is an honest lover, obedient son, loving brother, superhero father and your best friend. He is everything you want in a guy. He always has a good balance in life and in his accounts (on some very rare occasions where he is not as rich he'll balance that as well by being dil se ameer).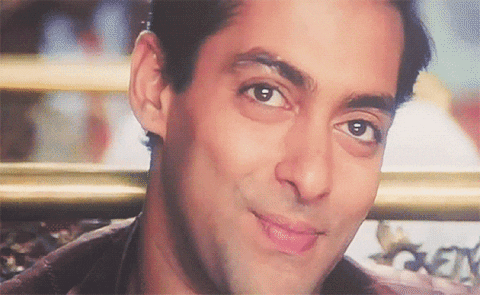 Prem Ratan Dhan Payo is the 15th Prem played by Salman, let's look at all the Prems, straight from 1989:
A true lover, the first of his name.
An exception amongst all this Prem aims to be an all-rounder and managed to woo his lady love by being dil se ameer.
The typical Prem – an obedient brother-in-law, a sacrificing son and a romantic lover.
4. Judwaa – Prem Malhotra (1997)
This one is an NRI, a rock star who is respectful and shy.
5. Deewana Mastana – Prem Kumar (1997)
He has the same charming effect even while he makes a special appearance.
This one loves his mother and kids more than anything else. A little twisted but 'subah ka bhula agar shaam ko ghar aa jaaye, toh usey bhula nahi kehte', you call him Prem.
7. Sirf Tum – Prem (1999)
Prem is so special, he keeps making special appearances.
There are Prems and then there are Suraj Barjatyas's Prem. They are like the Prem of Prems and this one is the most Prem-esque Prem that has ever existed.
9. Chal Mere Bhai – Prem Oberoi (2000)
The cutest of all, this Prem is a little mischevious as a younger brother but can go to any extent for his bhai.
10. Kahin Pyaar Na Ho Jaaye – Prem Kapoor (2000)
Prem is also known for sacrificing the prem of his life. This one falls in love and lets her go, fell in love again and let this one go too. But only until he found out that she is the one for her.
11. No Entry – Prem (2005)
This Prem is the odd one out. Married to a very loving girl, he never gave her the place she deserved but soon realized his mistakes and apologized.
12. Partner – Prem (2007)
Prem is still a 100% Prem even when he is a profesh love guru. He falls in love with a single mother and marries her. No matter how much of a cool dude he is, he is always a family person.
13. Marigold – Prem (2007)
This one explores the hospitality skills of Prem. He is the son of a king but still treats everyone as equal or above him. He even sacrifices his love because of his parents.
14. Ready – Prem Kapoor (2011)
No matter how many varieties of Prem we come across, every Prem is a lover. This one is mischevious and makes people's lives a mess but all for a greater good.
This Prem gets to be the king but he never takes advantage of the position. He loves the princess and stays honest as a person. He is the last Prem so far but we hope for more and wish we get to watch another Prem soon.
Prem means love and we all love Salman Khan!