Sarita Sahastrabuddhe Pillai (Saiyami Kher) is the protagonist of Anurag Kashyap's latest film Choked. One of the best fleshed-out characters we have been introduced to in recent times, we are fascinated with her story and Sarita herself. Since we will speak about Sarita in detail, you may find spoilers for Choked in this piece. You've been warned.
A middle-class woman who's expected to adjust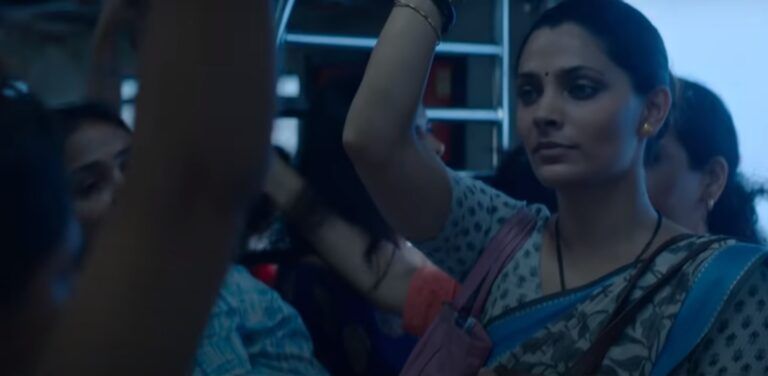 She adjusts when her husband blames her for their broken reality show dream. She adjusts with broken things in the house, including her choked kitchen sink. Despite her hectic work and house chores, Sarita makes time for her neighbour and her melodramatic manipulation.
She's forced to care about politics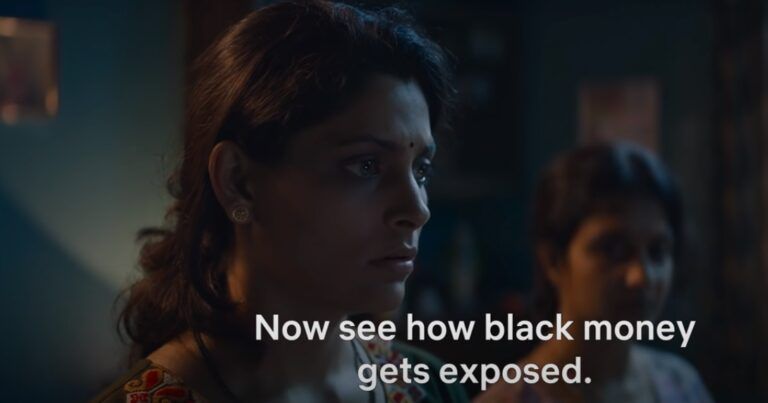 Between hectic work, bringing up her son, chores, and putting up with a dead weight husband, Sarita is too frustrated to think about politics. She is forced to take interest when the policy of demonetization affects her personally on at least two levels – as a banker and as a person with unexplainable old notes.
Fiercely independent and resourceful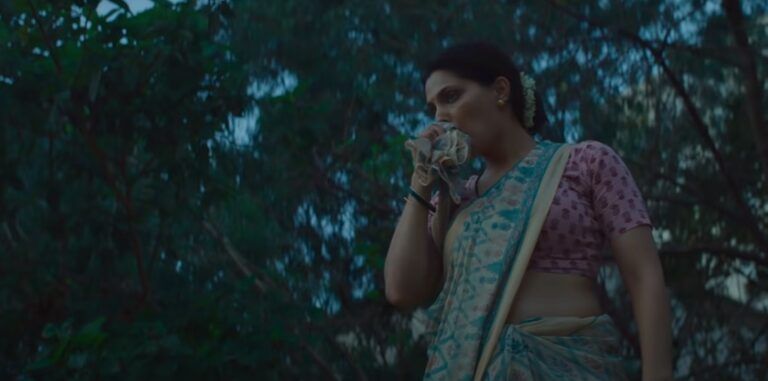 Sarita is her own hero as she is fully aware that neither her family, including her life partner, nor the government is going to make her life easier. She only has her own judgement and wits to rely on for the win she so desperately needs.
Morally mercurial but not remotely criminal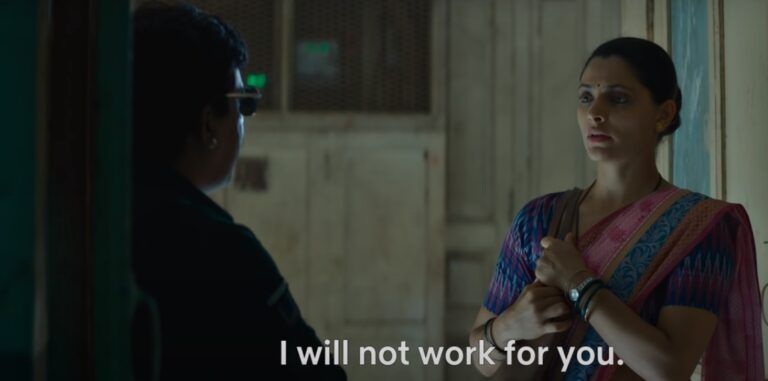 She may have fallen into the honeypot of cash from under her broken kitchen sink but she is no criminal. She is terribly aware of her handbag when she is carrying a seemingly small amount of cash. She rejects an illegal job offer and is tongue-tied when confronted by the law-enforcement. Though Sarita has a sleepy conscience, she is not a criminal at heart.
Since you are here, do give our Choked review a read. Have a good one.