A number of movies released on online platforms last Friday and needless to say, Gulabo Sitabo is one of the most hyped releases of the week. Not only is it made by one of Bollywood's most bankable filmmakers, it brings together two of the industry's finest actors. But besides giving us fantastic performances and an engaging story, here's what we learnt from Gulabo Sitabo.
The director and writer have collaborated for the fifth time for Gulabo Sitabo, previously delivering brilliant gems like Vicky Donor, Madras Café, Piku and October. Their movies are highly region-specific and the duo brings out the varied culture of the region with finesse.
The story can be the hero of the film
Even though Gulabo Sitabo has two of the industry's most coveted mainstream actors, the true hero of the film is the story. The actors do a brilliant job in their respective roles but it's the progression of the plot that keeps things engaging while the dialogues deliver the laughs.
Real comedy goes beyond slapstick nautanki
Gulabo Sitabo isn't one of those comedies in which the actors must do something comical and absurd to deliver laughs. The natural flow of the story leads to hilarious situations and the accompanying funny performances will fill you with delight.
Too many cooks do not spoil the broth, if utilized effectively
Besides starring Ayushmann  Khurrana and Amitabh Bachchan in main roles, Gulabo Sitabo also has a cast of solid supporting actors like Vijay Raaz, Brijendra Kala, and Farrukh Jaffer, who are instrumental in keeping things engaging throughout the film.
Professional rivalry needn't be toxic
Even though Amitabh and Ayushmann are both popular for being scene-stealers, their chemistry in the film is just right and no one trumps the other. In fact, being cast as co-leads makes them equally good as the obnoxious Mirza and the irritable Baankey.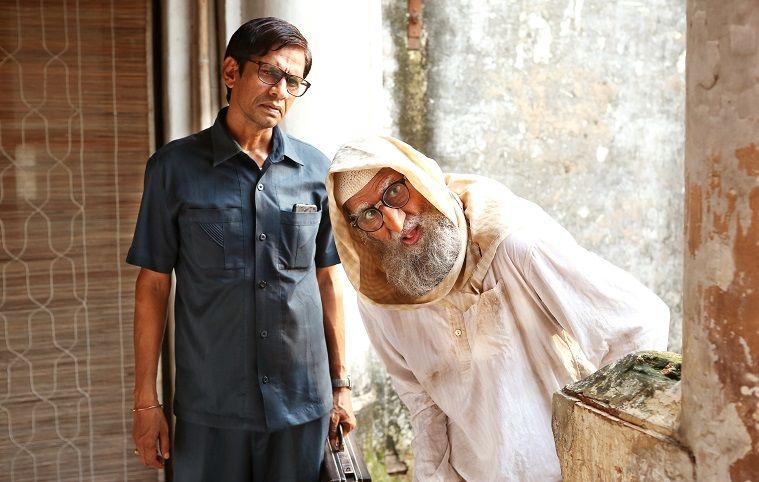 Cinema can help revive other popular art forms
Gulabo Sitabo sheds light on the performative art of gulabo sitabo – a puppetry show from Uttar Pradesh. Throughout the movie, a puppet show runs parallel to the story and the main characters of the film have been inspired from the puppets.
Movies must educate and entertain
While Gulabo Sitabo is not a social film, we still get to learn a lot from it, whether it is the varied culture of Lucknow or the performative puppet art of gulabo sitabo. That is the point of cinema after all – to showcase stories from across the world to people all over the world.
Don't miss out on Gulabo Sitabo on Amazon Prime Video. Click here for the full review of the film.