New Year's Eve is fraught with anxiety and trouble. Since the dawn of time, actually… Since the invention of the New Year party, people have run around like headless chickens on December 31. So you can breathe easy. This has been known to happen. Let's make life easier, huh? It's time for a list of 30 things you can do on New Year's Eve to make it an epic night to remember. Intrigued? Read on and check off this list.
1. Dress up as your favorite superhero and carry a plate of brownies. Then find a gym and sit outside on a chair, while relishing every bite and evil stare.
2. Arrange for a fireworks display. Inside the house. Nothing spells fun like calling the fire department on New Year's. Keep refreshments ready, and some pizza too.
3. Get 4 Salman movies and keep them queued up. You need friends for this one. And a bottle of tequila. Next step: Drinking instructions – Every time Salman takes his shirt off, you do a shot. Every time Salman shows off his bracelet, you do a shot. Every time Salman flips his collar up, you take a shot. And also, one shot for every time he does a pelvic thrust. Keep buckets ready for any volcanic eruptions.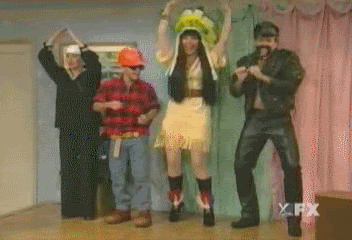 4. Time for an action dance. You will need a boombox for this and the song YMCA. The best time to perform this is when you are stuck in the office. For added benefit, dress up as one of the Village People.
5. Make a resolution list. Yup, write down all your resolutions on a sheet of paper. Once that is done, do the complete opposite of everything on that list. You wouldn't have lasted for more than a week anyway. So why fight it?
6. Wear a bathrobe and carry a towel. Next, walk into your elevator and ask everyone who enters, "Where are the public baths?"
7. Memorise your favorite quotes from Andaz Apna Apna. Use them when your phone starts to ring. Or when you change your Facebook status once every 15 minutes.
8. If you are in the mood for a movie marathon, you can watch the director cuts of the following movies: The Godfather series, Matrix, Star Wars (IV, V, VI) and LOTR.
9. Dress up as Morpheus. Stand outside a party location of your choice, and hold out one blue M&M and one red M&M. Ask party-goers if they are the one.
10. Dress up in a Hawaiian shirt, carry a pineapple and walk into a bar. Order a pina colada and refer to yourself as Captain.
11. If you are feeling adventurous, put on a gown and sing "Let It Go!" outside the boss' office. This will work better if you are a dude.
12. Answer every phone call as a telemarketer. From the moment you hear the word "Hello", start a sales pitch about the fantastic benefits of karelas and how they can improve your life.
13. Find a pet store. Keep a placard ready. It should read: Housebroken, well-trained and will eat anything. Can perform tricks and cuddles. Use it just in case you don't have a date on New Year's Eve.
14. If you have a white lab coat, this is your chance to run around a bookstore. Remember to shout "It's alive, it's alive!" in a bad German accent.
15. Now you might go for a party or two. Carry super glue with you. Not to fix things, but to glue the volume knob in the max position. Also superglue everyone's glasses to the tables while they aren't looking.
16. Keep a teddy bear with you while at a bar. Give him a tie and call him "Basil".
17. Find your friends and head to the beach. While there, take out a brush and bucket. Pretend you are on an archaeological dig.
18. Set up a DND sign and hang it up on the door of the office washroom.
19. If you are stuck in office on New Year's Eve, it is time for chair races.
20. At the stroke of midnight, run out into the streets and shout "Run for your lives, the giant chicken lives!"
21. Read the entire Game of Thrones series and pass out spoilers in conversation.
22. Dress a friend up as the Old Man of 2014, while you can dress up as the Grim Reaper and chase him with a scythe.
23. Learn to do the Darth Vader voice and breathing.
24. Get 4 friends and dress up in matching clothes. For one night only, perform Backstreet Boys songs on the road.
25. Make shadow puppets when you go for a film.
26. Translate every line in the film into Hindi, while the movie is still playing. This works best for Hollywood films.
27. Wear black eyeliner and carry a jhadoo. Tell everyone you are late for your train to Hogwarts.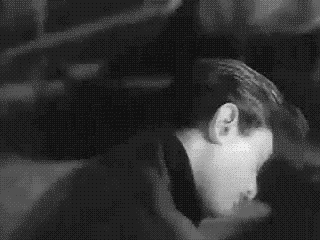 28. Wear a turtleneck and talk for a whole hour like Dev Anand. Say "Johnny" while walking in the park.
29. Wear a lungi, shades and a fake mustache. Remind them that New Year's Eve is Rajini day.
30. Enjoy a nice quiet evening with friends and wish the world goodwill and peace. For we all need a laugh or two in this upcoming year. And remember, we made it around the sun yet again. Who knew.