After months of anticipation, IPL 2020 is finally here and we cannot contain our excitement! As we wait for the spectacle to commence in the UAE, let's take a look at the jerseys in which our players will step onto the field this season.
Rajasthan Royals
View this post on Instagram
Rajasthan started out wearing royal blue, before incorporating pink in their jersey as a tribute to their home city of Jaipur. This year, they combine pink with navy blue.
The Royals have been lauded for bringing on board Niine, a sanitary napkin brand, as one if its principal sponsors this season. The jersey will sport its logo on the back, the first such instance for a men's sports team in India. The association is aimed at dispelling the taboo surrounding menstruation in the country.
The silence is deafening. The time to talk periods, is now.

We're proud to announce @NiineIndia as our principal sponsor for #IPL2020. 🙌#HallaBol | #RoyalsFamily pic.twitter.com/uL9aQuO04U

— Rajasthan Royals (@rajasthanroyals) August 15, 2020
Chennai Super Kings
View this post on Instagram
One of the most successful sides in the tournament, CSK have never been big believers in tinkering too much with their already successful formulae, whether its the team composition, strategy or the team jersey. The iconic canary yellow is loved by the fans.
Buy Chennai Super Kings' official replica jersey here.
Delhi Capitals
View this post on Instagram
Delhi underwent a major image makeover before the start of the 2019 season. They changed the team name from Delhi Daredevils to Delhi Capitals, and did away with the jersey's dark blue and red colour scheme for a predominantly blue design. They continue in blue this season, with a splash of red around the collar and sleeves.
Kings XI Punjab
View this post on Instagram
KXIP will turn up in a deeper shade of pink this year.
Buy KXIP's Sher-e-Punjab jersey and other merchandise here.
Kolkata Knight Riders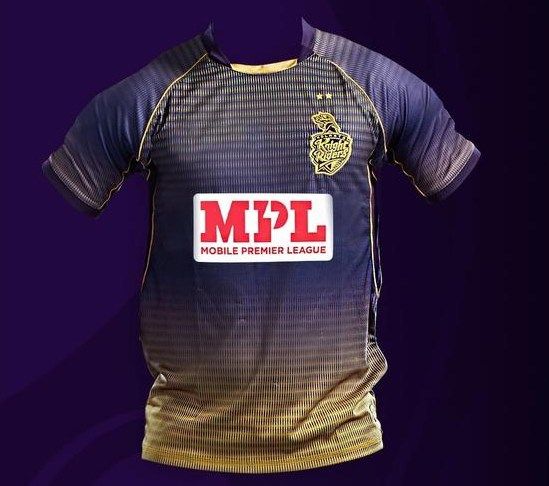 After donning purple and gold for many years, KKR have cut down on the gold and focused on the purple in recent times. The 2020 jersey sports a relatively darker shade of purple.
Buy Kolkata Knight Riders' merchandise here.
Mumbai Indians
View this post on Instagram
Mumbai have retained the blue and gold combination that has given them a lot of success in recent years. However this year they've opted for two shades of blue instead of the usual one.
Royal Challengers Bangalore
View this post on Instagram
RCB have added a bit more black to their usual black and red. However, the bigger talking point has been players sporting golden helmets in the training sessions, indicating that the franchise may revisit the gold headgear for the first time since 2015. Hopefully the helmets will bring them much needed luck!
View this post on Instagram
Sunrisers Hyderabad
View this post on Instagram
Orange is the Sunrisers' colour and this year will be no different. David Warner and co will take the field in their trademark orange and black.