Kunal Kemmu is back as Abhay Pratap Singh, the sharp-as-a-tack Special Task Force officer in episodes four and five of the second season of Zee5's police procedural Abhay.
Zee5 continues to tease us
The streaming platform had sprung a surprise on us by releasing only the first three episodes of season two on August 14 and promising new episodes on September 4. On Friday we just got two more episodes, and now have to wait until September 29 for the remainder of the season. We have therefore abstained from giving the series a score just yet.
The second season has continued with the same format that was a hit with viewers in season one. Each episode presents a new case for Abhay and company, which is reminiscent of erstwhile television detective shows like Karamchand and CID. An episode approximately spans three quarters of an hour, which means the stories move at a pretty brisk pace.
One of the interesting things about Abhay is that the series is based in Lucknow, a city that has rarely received coverage in mainstream cinema. We're treated to plenty of sites from the city, from narrow by-lanes to murky pockets to scenic spots. The new season has also presented some fresh faces. Komal (Sandeepa Dhar), Abhay's trusted lieutenant in the first season, has been replaced by the more brash but equally earnest Khushboo (Nidhi Singh). Devender Chaudhary, who plays inspector Sandeep Awasthi, has more screen time this time around, as he is now a permanent part of Abhay's team. DCP Kuldeep Dhingra (Rituraj Singh), though, hasn't been seen so far.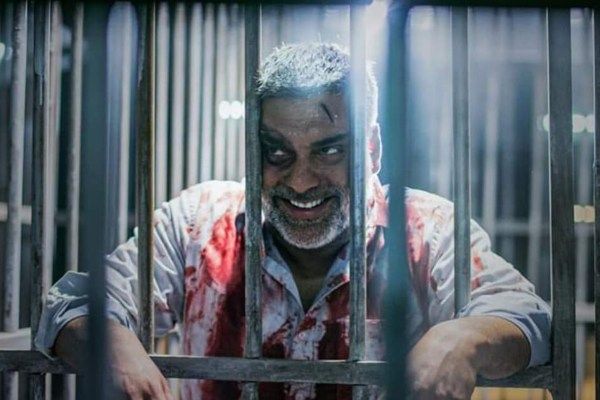 A missing element thus far has been a concrete subplot on Abhay's personal life. Substantial coverage was given in the first season to a backstory revolving around his family that had left him ridden with guilt. It helped bring out his more humane side. Without it he is just another fearsome Bollywood cop who loves serving justice to bad guys. Of course there is the chance of something developing as the season progresses, possibly involving his new girlfriend (Asha Negi).
Why release just two more episodes?
Abhay has always explored some of the darkest crimes ranging from pedophilia to sadism. The first three episodes gave us compelling plots and incredibly twisted villains in Chunky Pandey and Bidita Bag, two frightful serial killers whose intentions and modus operandi made for fascinating viewing. And of course there's the menacing Ram Kapoor who, unlike the other bad guys, has a bigger role to play than just a solitary episode. In the first three episodes we saw him abduct a school bus full of children and murder a news channel's honcho, before surrendering himself to the police. In jail, he promised to free the captive children one at a time if Abhay agrees to do his bidding.
Episodes four and five largely move along the same lines. Kapoor's character presents Abhay puzzles that lead him to two more serial killers in Indraneil Sengupta and Asheema Vardaan. A decent effort is made to get into the minds of these criminals. However the episodes don't quite add any new elements to the season. Ram Kapoor is clearly the most intriguing character here. His bone-chilling laugh and scenes with Abhay make for delicious viewing. Yet we aren't provided with any more information on who he is and what his motives are. This will, of course, be revealed in the episodes to come. But it makes one wonder what was the thought behind releasing just two episodes this time around, especially when they don't seem to contribute anything towards the season's broader narrative.
WATCH OR NOT
After the promising premise set by the first three episodes, episodes four and five feel like an unsatisfying follow up. However the season has built enough suspense to make one look forward to the next part. Abhay makes for a good watch if you enjoy fast-paced investigative thrillers where the plot isn't too convoluted. However, one must have an appetite for some pretty twisted crimes and a fair bit of blood and gore.
Director: Ken Ghosh
Writer: Priya Saggi
Cast: Kunal Kemmu, Ram Kapoor, Nidhi Singh, Asha Negi, Indraneil Sengupta, Asheema Vardaan
Streaming on: Zee5 (remaining episodes will be out on September 29)