Netflix original Masaba Masaba, which was out on Friday, August 28, expectedly caused a buzz. In the show, a fictional story based on the life of fashion designer Masaba Gupta, Gupta and her mother Neena Gupta play themselves. Masaba Gupta's acting debut has got mixed reviews. Here's what the critics have to say.
#ETNOWExclusive | From Fashion designing to acting, @MasabaG tells @avannedubash that the #Netflix show #MasabaMasaba is packed with laughter, tears, struggles, and inspiration that women can resonate with. Watch the full interview here 👇
.
.
.https://t.co/JPcxQ88Ovg

— ET NOW (@ETNOWlive) August 31, 2020
#MasabaMasaba Review: Bold, Bossy #MasabaGupta Is A 'Hot Mess'https://t.co/frTgVJ5Ndl

— Mid Day (@mid_day) August 31, 2020
#ICYMI | Review: #MasabaMasaba leaves out everything that is not #hot or stale for the milennials. It assumes the demographic can only be invested in the surface, so never dives deep enough into human psyche, where the real mess thriveshttps://t.co/qimbWVZYVv

— Firstpost (@firstpost) August 31, 2020
If the single aim of #MasabaMasaba was to launch the fashion designer as an actor, it has been achieved. https://t.co/oKd4YB8lq8 (via @TheReel_in) #MasabaMasabaReview

— scroll.in (@scroll_in) August 30, 2020
"The biggest disappointment is that #MasabaMasaba doesn't throw any light on how Masaba works," writes @aashameera #MasabaMasabaReviewhttps://t.co/ZEq9awfD3n

— Cinema Express (@XpressCinema) August 28, 2020
Check out our review of #MasabaMasaba https://t.co/ncnmO5mqXG

— Hyderabad Times (@HydTimes) August 31, 2020
Masaba Masaba web series review: Masaba Gupta proves she has her mom's genes in the acting department
#MalavikaMohanan #MasabaGupta #MasabaMasaba #NeenaGupta #OTTReview
https://t.co/MGUyFPdzpD

— Bollywood Life (@bollywood_life) August 30, 2020
Here are some stunning stills from the show #MasabaMasaba, which happens to be fashion designer #MasabaGupta's first-ever acting gig premiering on an OTT platform!#Netflix | @Neenagupta001 | #OTT | #PhotoGallery https://t.co/gCLzc50iuJ

— SpotboyE (@Spotboye) August 30, 2020
#MasabaMasaba review: Neena Gupta and daughter star in fun, frothy serieshttps://t.co/ogAEJ1mJ4u

— The News Minute (@thenewsminute) August 29, 2020
Read our review of the show here.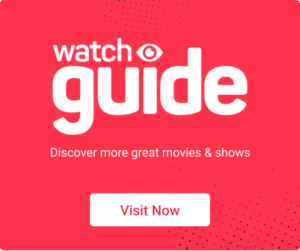 Follow BookMyShow Buzz on Facebook, Twitter and Instagram.