Masaba Masaba is a fictional series based on the life of fashion designer Masaba Gupta and her mother, veteran actor Neena Gupta.
SPOILER ALERT!
Masaba Gupta is a natural
Even though Gupta is no professional actor, you wouldn't know it. She's pretty effortless before the camera. Of course it helps that she's playing herself. In the series, Masaba's split with her husband Vinay (Satyadeep Misra) is revealed in a piece of gossip in a newspaper. The two attempt to keep the situation a secret, yet decide to announce their separation on social media. The separation has a detrimental effect on Masaba. Her fashion label, which is bleeding money, needs to be saved and her relationship with her mother (Neena Gupta) deteriorates. So much so that she moves out of her mother's home. Realising that she needs to face her problems, Masaba starts to fix her issues and retrieve her "energy".
Neena Gupta sets serious mom goals
As always, Neena Gupta is luminous. She plays a concerned mother who is worried about her child and her own career. While she gives Masaba advice, she cutely asks her daughter for advice, especially on what to wear. She's absolutely adorable while delivering soliloquies. Like the one in which she talks about seeking work on Instagram. In 2017, Gupta actually solicited work on Instagram.
Gupta shows that age is just a number by celebrating her sixtieth birthday like a teenager and recording a song, 'Aunty kisko bola bey?' with Mithila Palkar.
Extra marks for the clothes and supporting cast
The other players in Masaba's life include Jogi (Smaran Sahu), a hunky artist she has a crush on, her assistant Gehna, her friend Gia (Rytasha Rathore) and her therapist (Pooja Bedi). While it's fun to watch her interactions with this lot, it's truly delightful to see the designer at work. Masaba is shown designing a collection with her team and putting on a fashion show.
WATCH OR NOT
High on drama and fashion, the six-part series is engrossing but you get a sense that it glosses over the issues Masaba might have faced. It keeps things light. Watch it for the chemistry between Gupta and Masaba and for the clothes.
Director: Sonam Nair
Writer: Punya Arora, Nandini Gupta, Sonam Nair, Anupama Ramachandran
Cast: Masaba Gupta, Neena Gupta, Neil Bhoopalam, Rytasha Rathore, Sunita Rajwar, Smaran Sahu, Satyadeep Misra, Abhishek Bhalerao, Farah Khan, Kiara Advani, Pooja Bedi
Streaming on: Netflix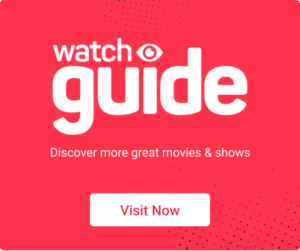 Follow BookMyShow Buzz on Facebook, Twitter and Instagram.