What's a police procedural without a messed up cop? As watchers of the genre know, the figure of talented detective battling problems on the personal front or addiction (often both) brings much drama to the story. Is it even possible for a cop who deals with human evil day in and day out to be a square, likeable person? As fans of the genre, we present our list of disturbed cops that won our hearts.
Alec Hardy in 'Broadchurch'
Alec Hardy (David Tennant) is a secretive, aloof detective in the quiet town of Broadchurch in England. Having recently moved here, he hasn't quite warmed up to the town. His professional life is in tatters after he took the fall for a co-worker in a botched-up investigation. The co-worker happens to be his wife. To top it all, he suffers from a rare and mysterious health condition but refuses to tell anyone about it. Hardy is your quintessential emotionally distant guy who hides his troubles behind a curtain of sarcasm. However, none of this prevents him from being an ace detective.
Broadchurch is streaming on Netflix.
Hathi Ram Chaudhary in 'Paatal Lok'
Hathi Ram Chaudhary (Jaideep Ahlawat) is to the police force what an overworked middle-level manager is to a corporate set-up. He is constantly doing the dirty work, is under-appreciated and has been pining for a promotion since forever. In his long tenure of service, he has seen his subordinates rise above him while he has remained in the same place. He displays a lack of self-worth in front of his superiors and his work-related frustrations often seep into his family life, not making him the greatest husband or father. A borderline alcohol problem isn't helpful either. Read out review here.
Paatal Lok is streaming on Amazon Prime Video.
Harry Bosch in 'Bosch'
Hieronymus 'Harry' Bosch (Titus Welliver) has lived a hard life. His mother, a prostitute in Hollywood, was murdered when he was 11 years old. Since then he spent most of his childhood in orphanages, before joining the army at age 17 and serving two tours to Vietnam as a tunnel rat. Now a detective with the LAPD, Bosch is a hardened man who deals with years of pain by doing what he knows best, solving murders. His pessimistic view of the world makes him hard to get along with.
Bosch is streaming on Amazon Prime Video.
James Gordon in 'Gotham'
Before James 'Jim' Gordon (Ben McKenzie) took on the mantle of commissioner of the Gotham City Police Department, he was a war hero. He joined the GCPD as a homicide detective in the hopes of cleansing the city of corruption. During his stint, he was framed wrongly of murder and imprisoned. He briefly became a bounty hunter, went through a traumatic hallucinogenic experience, gained ephemeral superpowers as a side-effect of the Alice Tech Virus (which also brought out his desire to kill) and served as a beacon of hope when Ra's Al Ghul reduced Gotham to a lawless no man's land. Gordon has also had his share of dysfunctional relationships with women.
Gotham is streaming on Netflix.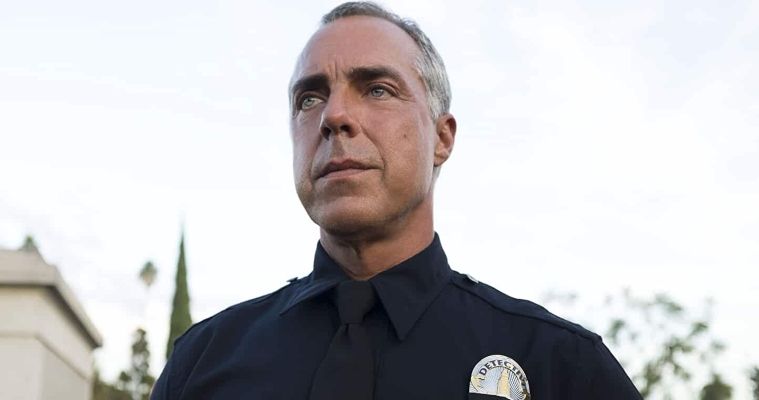 Jimmy McNulty in 'The Wire'
Jimmy McNulty (Dominic West) is best described by the words of his colleague and friend Bunk Moreland, "When he ain't policing, (McNulty is) a picture postcard of a drunken, self-destructive screw-up." However his love for the bottle never comes in the way of his job, for he is still the best detective in the Baltimore City Police. Obnoxious and outspoken, McNulty has made a habit of rubbing his bosses the wrong way. On the personal front, his marriage is over, and he constantly squabbles with his ex-wife over alimony, child support and visitation rights.
The Wire is streaming on Disney+ Hotstar.
John Luther in 'Luther'
John Luther (Idris Elba) is a brilliant detective who puts his work over everything else, which is why his marriage falls apart. Underneath the tough exterior he is still a good guy who would lay down his life for anyone, but his work frequently requires him to tread the line between good and bad. He often feels guilty about using severe means to catch criminals, wondering if this makes him just as bad as the criminal.
Luther is streaming on Amazon Prime Video.
Kabir Sawant in 'Breathe'
Kabir Sawant (Amit Sadh) is a young officer whose world crumbled when his young daughter died. Unable to cope with the grief, he took to drinking heavily. The fact that his estranged wife has moved on doesn't help. Sawant's emotionally fragile state of mind makes him prone to frequent outbursts and creating scenes in public.
Breathe is streaming on Amazon Prime Video.
Sartaj Singh in 'Sacred Games'
Sartaj Singh (Saif Ali Khan, pictured above) is a morally upright but under-performing officer with the Mumbai police. His colleagues and superiors constantly step over him and he struggles to find respect in the police force. Reeling from a failed marriage and the death of his father, Sartaj is a loner and appears to be suffering from depression. Throughout the show, there are moments when it seems that his emotional vulnerability will come in the way of doing his job, but he always manages to sail through.
Sacred Games is streaming on Netflix.