Miss going to theatres? The ongoing pandemic has brought our lives to a standstill and even as we adjust to a new normal, it hurts that we must spend our weekends indoors. Going back to theatres now seems like a distant dream and streaming services are doing all they can to give us new releases every week that remind us to stay in and keep bingeing. Joining the bandwagon is one of India's very own streaming portals, ShemarooMe. In this new phase of the lockdown, we can now enjoy the "good old" theatrical experience with ShemarooMe Box Office. Every week, this platform releases one massy, classy, spicy and hatke story from Bollywood as well as regional and international cinema.
Want to watch movies with ShemarooMe Box Office? All you need to do is log into your BookMyShow account and purchase the movie at a small price of INR 100. Works out to be cheaper than the theatres, right? Not just that, once you have purchased the movie, it is available to watch for three days, where you can relish it over and over again. What's more? You don't even need to subscribe to ShermarooMe to avail of this box office collection. So say goodbye to the days of 'Houseful' and 'Sold Out' because with ShemarooMe Box Office, there's always a seat reserved for you! Check out the latest offerings on the app:
Releasing this week: The Hidden Strike
The film has been dedicated to India's soldiers and their families. The movie depicts the hardships faced by the army during the surgical strike while showing the price of freedom paid for the safety of the country. The movie also highlights issues like corruption and crime, which ruin the nation's fabric from the inside.
Available to watch: My Client's Wife
This critically acclaimed crime thriller revolves around the lawyer Manas Verma (Sharib Hashmi) who is defending Raghuram Singh (Abhimanyu Singh), a man accused of assaulting his wife (Anjali Patil). However, Raghuram claims that he is being framed. To get to the bottom of the matter, Manas starts investigating and finds that not everything is the way that it seems. What's the secret behind all the lies? Watch this crime thriller now streaming to find out!
Available to watch: Scotland
Starring Adam Saini, Khushboo Purohit, Chetan Pandit, and more, this week's release revolves around a woman who has been sexually assaulted by four thugs. The courts acquit the defendants and the grieving father has no choice but to take justice into his own hands in a premeditated revenge plot that has a price of its own.
Coming soon: The Least of These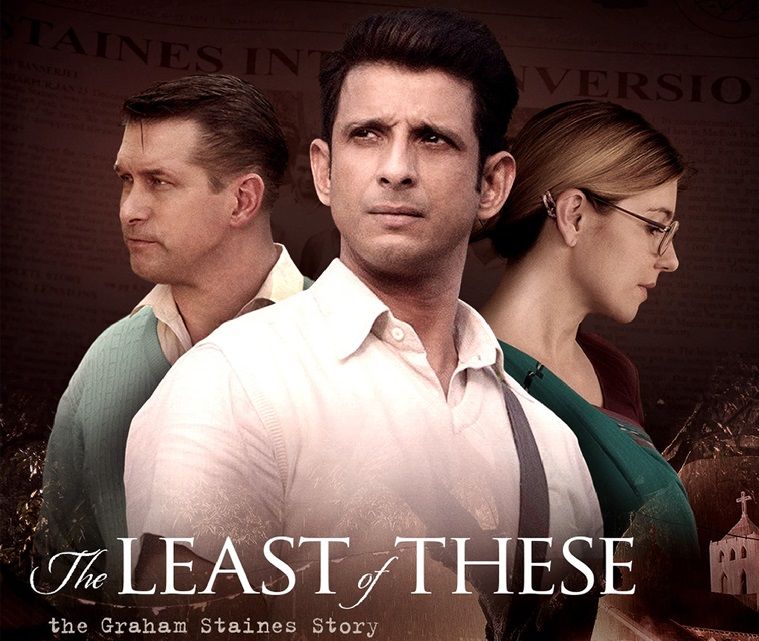 A drama based on startling true events, this Sharman Joshi starrer has the actor essaying the role of journalist Manav Banerjee, who moves to Orissa in the late '90s along with his pregnant wife, chasing the promise of a lucrative career. As an undercover reporter for a newspaper, he sets to find out whether there is any truth to the rumors that the Australian missionary Graham Staines (Stephen Baldwin) is illegally proselytizing leprosy patients.
For more movie recommendations, click on the link below.