Amazon's latest Indian original Paatal Lok is a crime drama that hinges on a plot to assassinate a prominent journalist in Delhi. The attempt is foiled and the four perpetrators are arrested. But further investigation reveals that case is far from straightforward.
A familiar trope
In some way, Paatal Lok displays shades of two Indian web series that have seen successes in the recent past, Netflix's Sacred Games and Amazon's own The Family Man. The main protagonist here is inspector Hathi Ram Chaudhary (Jaideep Ahlawat), a senior inspector at Delhi police's Outer Jamuna Paar station. At home, Chaudhary reminds one of The Family Man's Srikant Tiwari (Manoj Bajpayee), an overworked government employee with a borderline drinking problem. He struggles with household affairs and has a dysfunctional relationship with his adolescent son. As a cop, he is under-appreciated, undermined by his seniors and constantly given a raw deal, a less sophisticated version of Sartaj Singh (Saif Ali Khan) from Sacred Games. This is why when a high-profile case finally falls in his hands, he is determined to make it count.
Four individuals are ambushed in the middle of Delhi traffic and taken into custody. The police has received an anonymous tip that they were planning to murder Sanjeev Mehra (Neeraj Kabi), a noted journalist. The four are Tope Singh (Jagjeet Sandhu), Kabir M (Aasif Khan), Mary Lyngdoh (Mairembam Ronaldo Singh) and Vishal Tyagi (Abhishek Banerjee). It is soon discovered that Tyagi is in fact Hathoda Tyagi, a notorious gangster and one of the most-wanted men in Uttar Pradesh, with 45 murders to his name. Chaudhary must now look into the the motives and the mastermind behind this plot. Mehra, an outspoken journo, has carried out many exposes, making a few enemies in the process.
A compelling, newsy plot
Despite a sense of 'been there, seen that' at the onset, Paatal Lok turns out to be a gripping investigative thriller, with a plot that focuses on the procedure of chasing clues and putting pieces together. The finer moments of the series occur when the sleuthing moves to the hinterlands of Uttar Pradesh and Punjab. This is paatal lok, the netherworld brimming with dark truths. Much like The Family Man, the show weaves a story around relevant contemporary issues, taking a more critical view than the former. Paatal Lok almost feels like a darker, gorier version of The Family Man. The show touches upon topics like freedom of press (there's a reference to the Gauri Lankesh murder), beef lynching, caste-based prejudices and sexual assault. A peek into the lives of the four suspects reveal gut-wrenching back stories. Through Imran Ansari (Ishwak Singh), Chaudhary's subordinate and a bright young officer, one gets an insight into the casual communal prejudices to which even well-meaning people are blind.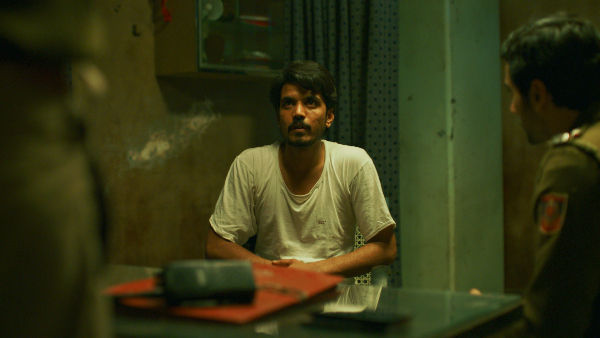 Hathi Ram Chaudhary joins a growing list of imperfect heroes in the streaming world. Jaideep Ahlawat puts in a tremendous performance, displaying an impressive range of emotions. He acts as a mentor to Ansari, but in front of his own superiors displays a lack of self-worth. A hardened man, being gentle doesn't come easy to him. Yet he makes attempts to repair his relationship with his son. Neeraj Kabi is also competent in his restrained performance as Sanjeev Mehra, who wades through ordeals in his professional and personal life. Swastika Mukherjee deserves a special mention as Mehra's anxiety-ridden wife. Abhishek Banerjee doesn't converse much as Hathoda Tyagi, but has an eerie and daunting presence. He is easily the most fascinating character in the entire story, and perhaps deserved more screen time. The biggest disappointment though, is that a wonderful actor like Gul Panag remains confined to the role of a hapless housewife.
The show takes a critical look at the media
There are essentially two parts to Paatak Lok, Chaudhary's investigation and Mehra's power battles in the media world. The show highlights the ugly side of the media industry. When news of an assassination attempt on Mehra breaks out, media personnel flood his office and home with blatant disregard for his privacy. "They are us", Mehra replies when his colleague incredulously wonders who the men following their car with a camera are.
While journalists are meant to be watchdogs, they're not above spreading propaganda and fake news to further their own ends. Mehra is a staunch leftist and a vocal critic of the government. However, to save his career, he is willing to compromise on his beliefs and adopt a new ideology, suggesting that in the struggle to survive, no one, not even the good guy, is spotless.
WATCH OR NOT
Paatal Lok weaves contemporary issues into an intelligent crime drama that will keep you gripped.
Directors: Avinash Arun, Prosit Roy
Writers: Sudip Sharma, Gunjit Chopra, Sagar Haveli, Hardik Mehta
Cast: Jaideep Ahlawat, Neeraj Kabi, Abhishek Banerjee, Ishwak Singh, Swastika Mukherjee, Gul Panag
Streaming on: Amazon Prime Video