SonyLIV underwent a major revamp recently. It now has a new interface, a new logo and has rolled out an array of fresh content, indicating that it means business in India's rapidly-growing OTT market. Among the new content is Your Honor, an original series that is likely to remain the platform's flagship show for a while.
An adaptation of the Israeli series Kvodo, Your Honor is the story of an honest and upright judge whose world turns upside down when his teenage son is involved in a hit-and-run accident. To protect his son, he must now go against his moral code.
An honourable man's dishonourable journey
Our first glimpse of judge Bishan Khosla (Jimmy Sheirgill) is in court, where he strikes down an order to demolish a residential structure. There is as much humility in his voice as there is authority. He has no frills and doesn't fashion himself as a messiah of justice. He is simply a man fiercely dedicated to doing his job with utmost integrity, something that has earned him a lot of respect. A judge in Ludhiana's circuit court, he is in the reckoning to be promoted to the high court.
When Bishan learns that his son Abeer (Pulkit Makol) accidentally knocked down a biker on a highway and then fled, he is aghast. He cannot fathom that his own offspring would leave a man to die in the middle of the road. In Bishan's untainted mind, the imperative thing to do is to go to the police and get Abeer to confess. But things take a complicated turn when they discover that Abeer's victim is the son of infamous gangster Satbir Mudki (Mahabir Bhullar). The Mudkis are baying for blood. It doesn't help that Bishan has a history with them. He had sentenced Mudki's son to imprisonment some years ago.
What ensues is a classic case of blood is thicker than water. Bishan embarks on a mission to protect is son, taking the system for a ride and bending the very laws he has always striven to protect. However, Bishan is no seasoned criminal. He tends to slip up every now and then, and then scrambles to cover his tracks. Soon, the matter escalates, threatening to spiral out of control. Engulfed with him in this charade are two of his well-wishers. The first is his loyal friend Kashi Samthar (Varun Badola), who helps arrange a fall guy for Abeer's crime. A CRPF officer who takes pride in serving the country, Samthar is uncomfortable about aiding Bishan, but buckles under the weight of obligations towards Bishan. The second is Ruma Pathak (Parul Gulati), a budding criminal lawyer and Bishan's protege. Ruma isn't aware of Bishan's elaborate scheme, but Bishan manipulates her into doing his bidding time and again. She's so loyal to her mentor that no suspicions enter her mind. The greatest weapon in Bishan's armoury is the years of goodwill and unsullied reputation that he has built. Ironically he is now using these to accomplish uncharacteristic deeds.
To be sure, a few of Bishan and Kashi's escapades border on wishful thinking. That Bishan manages to hoodwink and evade the law for the most part without as much as an eyebrow raised at him is a tad unrealistic. However, despite these shortcomings the makers manage to make an absorbing drama.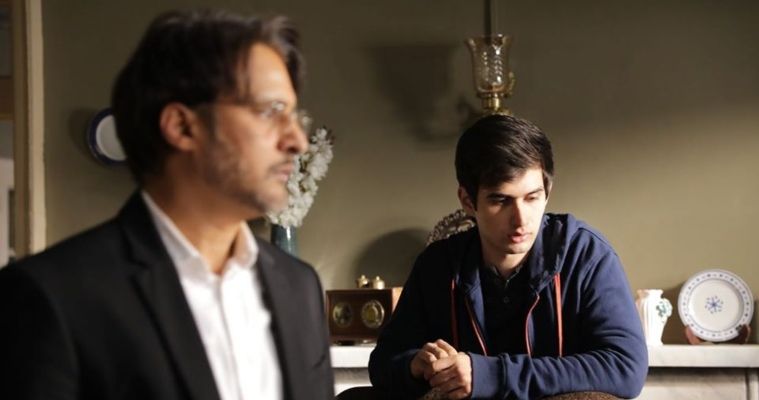 An insight into Punjab's communal bias
From the posh Civil Lines locality where Bishan and Abeer live to a seedy underbelly called Geeli Chhapri, Your Honor paints a vivid picture of Ludhiana. The occasional aerial shot captures the essence of a modern town that has retained some of its rusticity.
The show also casts a lens on the prevalent communal tensions in the town. Ludhiana is home to a sizeable population of the bhaiyya community, who are originally migrants from Uttar Pradesh. The Punjabis and the bhaiyyas have traditionally shared uneasy relations. Guddan, the fall guy raised by Bishan and Kashi, is a bhaiyya. This prompts the Mudkis to believe that the accident was an attack carried out by Pandit (Yashpal Sharma), the ring leader of the bhaiyyas and the Mudkis' rival. This blows up into a full-fledged gangland war.
The communal angle gains more prominence in the latter half of the show and seems rather stretched. After an utterly gripping and fast-paced first half, the second half of Your Honor drags and seems over-complicated. You wish the show ends at episode ten instead of 12.
Jimmy Sheirgill carries the show
Sheirgill serves up another reminder of what an underrated actor he is with a beautifully underplayed portrayal of Bishan Khosla. The biggest testimony of his performance, perhaps, is that he leaves the audience conflicted on whether or not they should be rooting for him. Bishan is the classic likeable underdog. He evokes sympathy when he relentlessly tries to mend his troubled relationship with his son. But there is also an eerie, inhuman side to him that doesn't hesitate before throwing innocents under the bus.
Pulkit Makol also does a good job as the chronically asthmatic, lonely teenager who is reeling from his mother's unexpected death. He's not a likeable guy. He wears a permanent sulk and remains ostensibly ungrateful despite everything his father is doing for him. The rest of the cast puts in impressive performances too. Mita Vashisht is incredibly powerful as Kiran Sekhon, a tough-as-nails cop who only softens while talking about her child. Parul Gulati, who has been seen in quite a few web-series lately, makes an impression as the young firebrand lawyer learning the ropes of her profession and the immorality that often goes with it. A special mention must go to Suhasini Mulay as Abeer's chain-smoking, outspoken and totally cool nani (maternal grandmother), who can't help herself from getting too involved in Bishan and Abeer's lives.
WATCH OR NOT
With Your Honor, SonyLIV gets off to a pretty decent if not extraordinary start to its new innings. Watch it for the tremendous performances by the immensely talented cast.
Director: Eeshwar Niwas
Writer: Ishan Trivedi
Cast: Jimmy Sheirgill, Pulkit Makol, Varun Badola, Mita Vashisht, Parul Gulati, Suhasini Mulay
Streaming on: SonyLIV