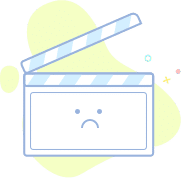 No Upcoming Movies
Hey! No shows here.. Please try other filters
Upcoming Movies To Be Screened
Here is an exclusive feature for all you movie buffs. If you want to be a part of something out-of-the-blue, here is your chance. Under this section of upcoming VKAAO movies, you get to see the movie screenings in nearby cinemas with a broad choice of regional, hollywood and bollywood flicks.You missed out on some great movies in the past, fret not! A calendar for upcoming movie screenings in is here for you to pick your favourite from in 2018.
Get ready to encounter the most amazing cinematic experience with our special movie screenings for you and your buddies. Some of the
movies
are really hyped and missing out on them is not a wise option at all. With this unique bollywood movie calendar, you can catch up your
all time favourite movies
in and relive all the special moments connected with them, all over again.