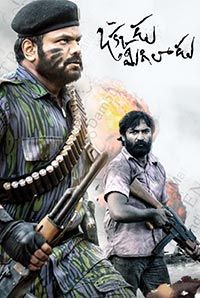 TRENDING STORIES
See More
SYNOPSIS
The human race, although started as just one, has been divided by the different nations, regions, families, and other reasons in the name of proper governance, God, and caste to name a few. Men fought for freedom but brought dictators such as Hitler and Stalin to power, who caused massacres, genocides, and Holocaust, turning nations into burial grounds.

Okkadu Migiladu revolves around two such leaders, who have the same ideologies, their leadership, sacrifices, and unbelievable sea journey, which they survive only to live as refugees.
Sorry! None of the critics have had a chance to review this movie yet.