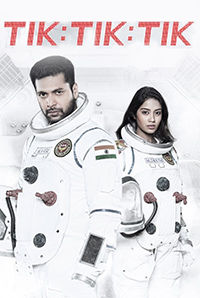 The First Indian Space Film
The movie is yet to hit the cinemas.
SYNOPSIS
Tik Tik Tik is a sci-fi adventure thriller directed by Shakti Sounder Rajan. There is space station with a nuclear missile that can destroy the rogue asteroid. The in-charge of that space station seems to be in a quarrel with India. So, they enlist the service of a local magician to go into space and save the lives of millions of Indians.
Sorry! None of the critics have had a chance to review this movie yet.