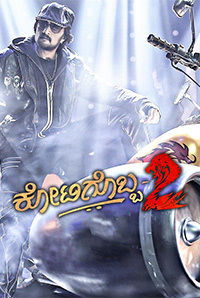 No shows available for this movie.
SYNOPSIS
Kotigobba 2 is a Kannada commercial entertainer starring Sudeep and Nithya Menen in the lead roles. The film has been directed by KS Ravikumar.
This film will satisfy those looking to get entertained and keep a tab on getting back their money`s worth. It does not test Sudeep`s acting capabilities and only draws on his image and popularity. A great film for his fans and won`t disappoint the regular film audience.
...Read full review
People who viewed this also viewed