thank you
for your overwhelming response to the Global Citizen Festival India 2016. Our regular tickets are sold out, but with over 80% of the tickets availbale for free on doing action journeys, you can still stand a chance of winning a ticket. Head over to www.globalcitizen.in to complete action journeys and have a chance to win a free tickets!
Click here for Hospitality tickets and our team should get in touch with you.
Hospitality tickets includes:
Parking
*Priority(1st / 1st serve)
MMRDA Grounds, Mumbai, India
19 Nov | 04:00 pm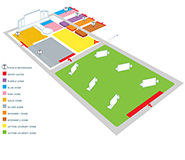 View layout
Why should you be going?
Because this is a plan to end extreme poverty by 2030.
Because you'll help increase global awareness on important social issues.
Because Chris Martin and his band (Cold Play.. just for those who know not) have committed to making this happen.
Because India's Top performers and other International talent are coming out in support.
About Global Citizen Festival 2016
The Global Citizen Festival is an action & reward based, social awareness driven FREE music festival. Fans engage with social causes and take action in order to win tickets. It arrives on Indian shores for the first time ever on November 19, 2016 featuring performances from Coldplay, AR Rahman, Aamir Khan, Farhan Akhtar and many more big names. Its going to be one massive show with an objective to bring about a change that impacts millions of people throughout the globe.
A limited number of tickets will be available for purchase exclusively VIA BookMyShow. Get your tickets to this global movement now and be a part of the change that aims to eradicate extreme poverty from our planet by 2030.