Pick a card from one of our themes
ALL
Generic
Occasion
Festival
Combo
NEW
Design your own
Gift Card!
Didn't find the perfect gift card? No worries! Now, you can design your own gift card and send it to your loved ones. Use those selfies or create something of your own. Get started Now!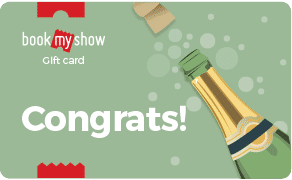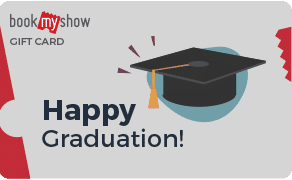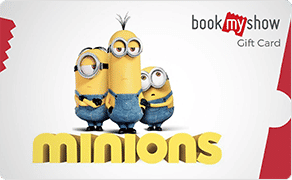 BookMyShow Giftcards
Gift an experience to your loved ones like never before! Give them a gift of fun and entertainment with BookMyShow gift cards, awesome gifting option. Blast away the old and boring gifting ideas and surprise your dear ones with our cool movie gift cards. Whatever be the occasion, there's a movie card that awaits you here. From birthdays, anniversaries, festivals to special occasions, there is a wide selection of quirky and cool gift cards, you can choose from for your friends and family. Pick a gift card that suits the purpose and delight your loved ones!
How to Activate and Redeem Giftcards?
Activating and redeeming these cool gift coupons/cards is a very easy process! Post ordering your giftcard on BookMyShow, you will receive an email which contains an activation link and a voucher code. Just click the activation link and follow the process. Once your giftcard for movie is activated, you can redeem it at the secure payment page while booking your movie tickets Click on the "Gift Voucher" tab and enter your 16-digit unique Gift Card number. It's that simple! Isn't it? These gift cards are ideal for both self-use and for gifting. With these gift cards, you are actually buying experiences that range from movies to sports and from plays to stand-up acts.
Some useful tips while using Giftcards
Your BookMyShow Giftcard is a gateway to the world of wonderful and delightful entertainment experiences:
These cards can be redeemed on purchase of tickets for Movies, Plays, Concerts, Sports and Events across India.
The gift card will be valid for 6 months from the date of activation.
You can extend the happiness by sharing your giftcard with your family and friends.
We value and cherish bonds! And, that's the whole idea behind introducing this novel and modern gifting solution. Share the joy of celebration, entertainment and happiness with our amazing gift cards!