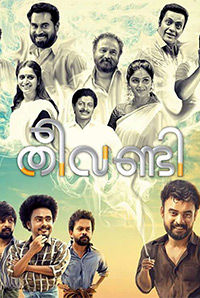 TRENDING STORIES
See More
SYNOPSIS
A political satire, Theevandi tells the tale of a chain smoker.
Verdict: A fresh look at an addiction is backed by Tovino`s stellar performance. The moment someone brings up the topic of smoking, the dialogue shwasakosham sponge pole aakunnu invariably pops into mind. Thats where Tovino Thomass Theevandi stands to score. Touted as a political satire, debut director Fellini T.P. makes a sincere attempt to understand the habit and those consumed by i...
...Read full review
Theevandi deserves your time for its comedy, Tovino`s performance and some good music, but don`t expect, as they say in the film, any `miracle` in the treatment of its premise.
...Read full review