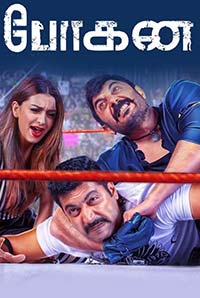 SYNOPSIS
A rich man successfully tricks innocent people into stealing from their respective bosses but his plans are stalled after a sincere policeman investigates the thefts and catches hold of him.
`Bogan` is a movie that carries the viewer on the strength of the performances alone. Directed by Lakshman and starring Jayam Ravi and Arvind Swami, the film is fast paced, relies heavily on the actors charisma, and strives to arrest the attention of the audience through style and flamboyance. In fact, such is the degree of importance attached to the villain Arvind Swami that it might make you want to toss any sense of morality out the window and instead enjoy the experience on a more aesthetic level.
...Read full review
Just Like Thani Oruvan, Bogan is a celebration of the antagonist, and once again, Arvind Swami rocks in the role of a charismatic villain. This is a much looser performance than the one he gave in Thani Oruvan. Earlier, you could sense the actor holding back but now, he seems more relaxed and comfortable and is performing these roles with relish.
...Read full review
Visuals are pleasing, and so are Hansikas and Arvinds costumes. What saves the dough is Bogans concept and a stellar, entertaining, absorbing and cant-take-your-eyes-off-him Arvind Swamy.
...Read full review
People who viewed this also viewed