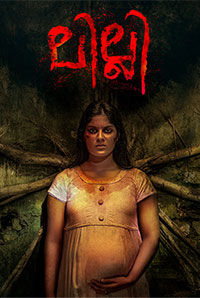 TRENDING STORIES
See More
SYNOPSIS
A gang of sadistic men abduct a pregnant woman. Will she be able to escape their clutches against all odds?
Lilli is a survival drama that is high on violence, sometimes there is an overdose of it. Not everyone might have the stomach for this but if you pull through, the film might get you thinking.
...Read full review
Survival stories are not new but Lillis quest to survive keeps the viewers glued to their seats. But its not for everyone! People already have an idea about the film after its trailer and (A) certification. But it has more than that to offer. Prasobhs efforts are praiseworthy as he bravely added the gore to his debut venture and wooed the audience despite the (A) certification. If you are a fan of intense violent movies, this is a must-watch.
...Read full review
Lilli is an indie movie attempt, has superior technical quality and forgettable flaws in the writing. The movie ends on a promising note as we are assured that Lilli will come back. The fact that it doesnt feel like 90-minute long movie because of the way it has built the tension, shows that there is material in this minimal plot.
...Read full review