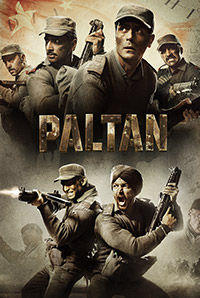 The movie is yet to hit the cinemas.
SYNOPSIS
A war drama based on the Indo-China War of 1967, JP Dutta's Paltan focuses on the hard-hitting truth of India's relations with China, and how it is important to acknowledge that China, an enormous power in world politics, poses to be a huge threat to India.
Sorry! None of the critics have had a chance to review this movie yet.
People who viewed this also viewed