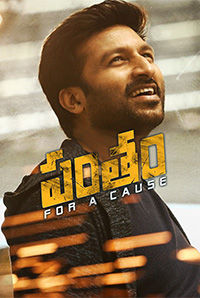 For A Cause
The movie is yet to hit the cinemas.
SYNOPSIS
Pantham is a Telugu movie starring Tottempudi Gopichand and Mehreen Kaur Pirzada in prominent roles. It is an action directed by K. Chakravarthy with Gopi Sunder as the music composer, forming part of the crew.

If you are a representative of the production house, please share the details of the film with


[email protected]
Sorry! None of the critics have had a chance to review this movie yet.
People who viewed this also viewed