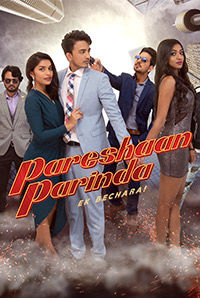 The movie is yet to hit the cinemas.
SYNOPSIS
Two complete strangers, a young man and a young girl, wake up in bed together. Neither of them can remember the previous night's events and cannot recollect how they got there in the first place. Neel, an average middle-class IT professional with a steady girlfriend, finds himself involved with Mini, who isn't your average young girl. She's the daughter of a crime boss.

To add to the confusion, three of Mini's ruthless uncles and gang lords come to her rescue and take Neel to task. The uncles will do anything for Mini's happiness and get her pride back. The gangster uncles demand Neel make an honourable woman of their niece Mini or face the consequences.
Sorry! None of the critics have had a chance to review this movie yet.
People who viewed this also viewed