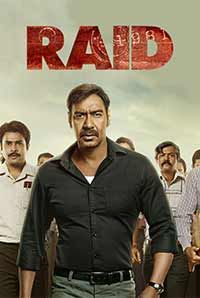 Heros Don't Always Come in Uniform
The movie is yet to hit the cinemas.
SYNOPSIS
Raid is based on one of the most high profile raids the country has ever known and is the world's first film on income tax raids. Set in the 80s, a fearless IT officer carries out a non-stop raid at the mansion of the most powerful man in Lucknow despite all the attempts by the latter to get the officer removed. Will he manage to stop the raid or will the officer bring him down?
Sorry! None of the critics have had a chance to review this movie yet.
People who viewed this also viewed