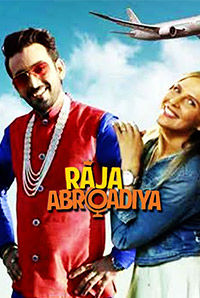 The movie is yet to hit the cinemas.
SYNOPSIS
A rich village boy Raja's ego is hurt when another villager's son returns from abroad with his foreigner wife. In order to keep up with his royal status in the village, Raja announces that he, too, will become an 'abroadiya'. In the process, he meets Preety, who dreams of travelling abroad and wants to change her social and economic status, and the two crack a deal of helping each other in achieving their respective goals.
Sorry! None of the critics have had a chance to review this movie yet.
People who viewed this also viewed