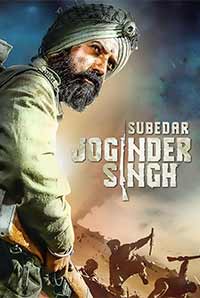 TRENDING STORIES
See More
SYNOPSIS
A highly anticipated war film, Subedar Joginder Singh is India's first ever biopic based on the life of Param Vir Chakra winner Subedar Joginder Singh. It chronicles his journey from being a soldier in the British Indian Army to fighting in the Indo-China war and becoming a war hero.
Verdict: Yet another superior film by Simerjit Singh. Subedar Joginder Singh is a special film because of multiple aspects. Firstly, Gippy Grewal comes back to the big screen after 2017`s biggest hit, Manje Bistre. Secondly, the movie is directed by one of the most respected directors of the Punjabi film industry, Simerjit Singh. Moreover, the []...
...Read full review
The film is based on the life of Param Vir Chakra recipient Subedar Joginder Singh and his battalion of 20 men who held the position in defiance of an entire 600-man contingent of Chinese forces in the Sino-Indian war of 1962.
...Read full review
For a very long time, Hindi film Border stood fort for being the best multi-starrer war movie which had just about every ingredient of a successful film. It wouldnt be wrong to say that Punjabi movie Subedar Joginder Singh stands to share the same status.
...Read full review
People who viewed this also viewed