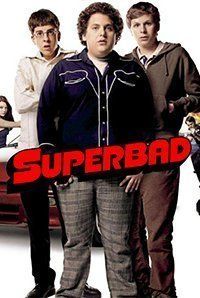 Come And Get Some!
No shows available for this movie.
SYNOPSIS
Two High school guys are best friends Seth (Johan Hill) and Evan (Michael Cera) who are on the verge of finishing high school. As they both gain entries into different colleges, they go their separate ways. Seth is a big mouth fast talking kid while Evan on the other hand is very reserved who keep things to himself and doesn't talk much. Seth wants to gain experience in the sexual front before going to college as he is of the view that a college girl expect Guys to be expert at it. Michael on the other hand wants a girl for all noble reasons. Seth gets his chance of realizing his experience when he Jules (Emma Stone) invites him over for her party, after he agrees to bring booze along with him. Michael joins Seth when he comes to know about Becca (Martha Mac Isaac) , who he has liked ever since their childhood is also going tyo be present there. But they only have few hours to find booze but where are they going to find it? At this exact time enter Mclovin (Christopher Mintz Plasse) is nerdy guy with fake ID but dressed to kill. However two cops portrayed by Seth Rogen and Bill Hader, gets in his way. While Seth and Evan are left on their own to find alcohol.
Sorry! None of the critics have had a chance to review this movie yet.
People who viewed this also viewed