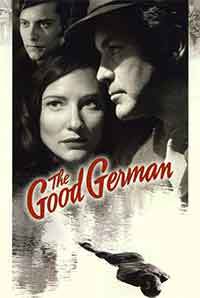 TRENDING STORIES
See More
SYNOPSIS
Jacob ``Jake`` Geismar (George Clooney), an American war correspondent for The New Republic, gets involved in a murder investigation of his driver and the search for the missing German Emil Brandt (the title character, played by Christian Oliver). This leads him to Brandt`s wife Lina Brandt (Cate Blanchett), who is supposed to have been engaged into prostitution, but later it is revealed she carries a darker secret within. Lena is Jacob`s former lover.
The Soviets, the Americans, and the British all try to get hold of Emil Brandt, for different reasons. Also, Jacob gets more involved in searching for Emil to get Lena out of Germany. Whether or not he succeeds, and who finally gets hold of Emil, is what remains to be seen in the movie.
Sorry! None of the critics have had a chance to review this movie yet.