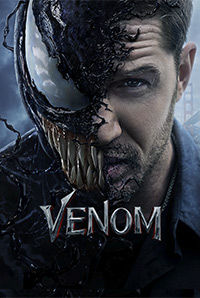 The movie is yet to hit the cinemas.
SYNOPSIS
Venom, based on the Marvel Comics character of the same name, is an English movie starring Tom Hardy and Michelle Williams in prominent roles. It is an action sci-fi directed by Ruben Fleischer.

If you are a representative of the production house, please share the details of the film with


[email protected]
Sorry! None of the critics have had a chance to review this movie yet.
People who viewed this also viewed