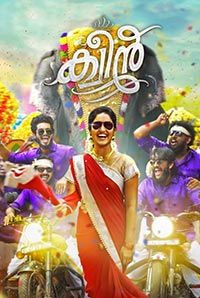 TRENDING STORIES
See More
SYNOPSIS
The story starts with the inauguration of the first-ever Mechanical batch in an engineering campus. The batch consists of boys only. Later in the second year of the department, a girl joins and becomes the only girl to be a part of their batch. As the story evolves, the girl grabs all their love and attention and becomes the QUEEN of the batch.
The women empowerment revenge theme has been getting made over and over in the last few years and last year itself Bollywood sort of faced a burn out of this theme. The Malayalam film Queen is also an addition to the list and unfortunately it isnt that gripping.
...Read full review
Coming to the story, the film is based on the ever famous Royal Mech branch, the craziness of this gang and the hostile atmosphere involved with the seniors. The Queen enters the college and as you might have already guessed, she joins the mechanical branch and is the only girl in this branch. She is a bubbly character and wins over the gang in quick time. Amidst all the fun, something unexpected happens and how it unfolds forms the rest of the story.
...Read full review
People who viewed this also viewed