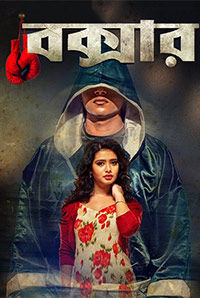 TRENDING STORIES
See More
SYNOPSIS
Rony is the son of a rich man, who craves success as a boxer. In the pursuit of fame he pushes aside his family and the one girl who truly loved him. Loneliness being his only companion, Rony embraces his dream by going back to boxing. In the ring, he realises that life is pretty much like a boxing ring. Rony sets out to make things right in his life.
CAST
Anindya Chakrabarti
Actor
As Rishi Da
Soumitra Chatterjee
Actor
As Church Father
Rajatava Dutta
Actor
As Digvijoy Sengupta
Shankar Chakravarty
Actor
Laboni Sarkar
Actor
As Sanghamitra...
Sudip Sarkar
Actor
As Siddhartha ...
Ena Saha
Actor
As Jinia
Shikhar Srivastav
Actor
As Rony
Sudip Mukherjee
Actor
As Boxing Coach
Anindya Chatterjee
Actor
Sorry! None of the critics have had a chance to review this movie yet.