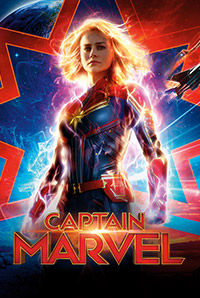 The movie is yet to hit the cinemas.
SYNOPSIS
A U.S. Military officer Carol Danvers is met with an accident where the explosion of a device created by the Kree aliens, helps her gain superpowers. She joins The Avengers as Ms. Marvel, and then goes on to take the position of Captain Marvel.
Sorry! None of the critics have had a chance to review this movie yet.
People who viewed this also viewed