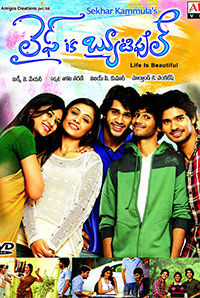 No shows available for this movie.
SYNOPSIS
It is a coming of age story of six youngsters, set in the beautiful nostalgic world of a working-middle class neighborhood. The film tracks their journey through the different seasons, festivals, romances, street cricket, colony fights and family gatherings. With the beginning of responsibilities and adulthood looming around the corner, their dreams and aspirations bring them together to make this whole experience magical. `Life is Beautiful` is a story about new beginnings, is a celebration of life and it`s smaller joys.
Sorry! None of the critics have had a chance to review this movie yet.