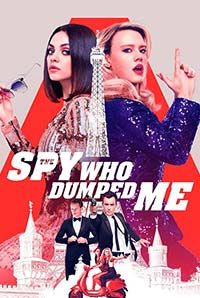 TRENDING STORIES
See More
SYNOPSIS
Audrey and Morgan, two best friends, are unwittingly shoved into an international conspiracy when Audrey discovers that her ex-boyfriend was actually a spy.
Verdict: High on laughs and shockingly violent. Imagine a movie on female friendships and spy stuff with high-octane action and non-stop comedy. Thats what you get inThe Spy Who Dumped Me. Directed and co-written bySusanna Fogel(who previously createdLife Partners), this film starsMila KunisandKate McKinnonin the lead roles, withOutlanderstarSam HeughanandThe Leftovers...
...Read full review
The run-time doesnt work in its favour at this point, especially as some sub-plots become tedious, drawing your attention away from the main story. While its grittier than your average chick flick, the biggest drawback in `The Spy Who Dumped Me` is that it doesnt commit to one genre. Theres not enough action or intrigue that comes with a spy flick which becomes problematic when the humour fails to land. Still, theres a lot of fun to be had with some surprises and enough laughs to keep you reasonably entertained.
...Read full review
The Spy Who Dumped Me spoofs the title of James Bond movie with confidence, but is very confused about walking the fine line of action comedy. Its smoothly executed action scenes remind you of Jason Bourne movies. One particular shootout in Vienna gets closer to Kingsmen`s church scene. But the action fails to seamlessly entwine with the comedy. The film sets the stage for an action sequence, then gives room for some comedy, before moving on to another fight scene. In the process, it messes with the pace of the story and kills the impact of a punchline. Most of the film`s scenes work best in isolation.
...Read full review