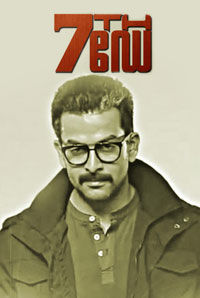 Prithviraj dons the hat of an IPS officer.
No shows available for this movie.
SYNOPSIS
The film is a story of an IPS officer who has to solve a case that runs for the seven days between Christmas and New Year.The case is a mystery for the officer as there are no prior traces of any such crime. What happens on the seventh day forms the climax of the film.
The flick stars Prithviraj Sukumaran (David Abraham) as IPS officer on the trail of an unnatural case and Janani Iyer plays the female lead.Apart from lead actor, supporting cast includes Anu Mohan, Tovino Thomas, Praveen Prem, Vinay Fort and Yog Jappe. Let`s read the movie story and review that has cinematography by Sujith Vaassudev and music by Deepak Dev.
...Read full review
People who viewed this also viewed