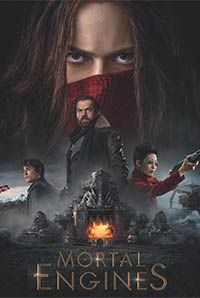 The movie is yet to hit the cinemas.
SYNOPSIS
Based on Philip Reeve's novel of the same name, Mortal Engines is set in the post-apocalyptic world, ravaged by a 'Sixty Minute War'. Living now in a desolate Earth, cities replenish their resources by attacking smaller towns, moving around on giant wheels.
Sorry! None of the critics have had a chance to review this movie yet.
People who viewed this also viewed